Kothu chapathi
is my answer to a kothu parotta craving on a boring Saturday evening when you don't feel like going anywhere near a stove, let alone cook up something. While you do need to go near a stove and even use it for about 10 minutes to make this kothu roti, it's well worth your time.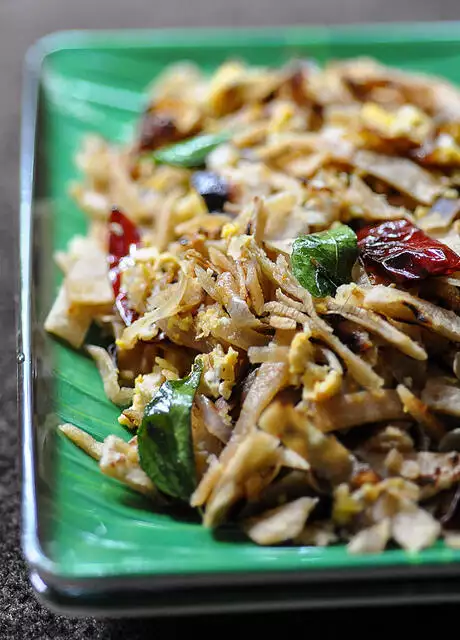 Most kothu roti recipes I have seen have a mix of vegetables or use a list of spices which I am sure add to the flavour and taste of the dish but I wanted a quick snack using what I had in hand and this simple kothu chapathi recipe hit the spot.
There are many variations to this but I doubt if you will see a simpler kothu roti recipe anywhere!
So, are you ready to make some piping hot kothu roti that gets done in 10 mins?

Kothu Roti-Egg Kothu Chapathi Recipe
Preparation time: 3 minutes
Cooking time: 7 minutes
Serves 2-4
Ingredients for Kothu Roti:
6 roti / chapathi
1 arge onion, sliced thin
4-6 dried red chillies
2 eggs
1 tsp of minced garlic
A few curry leaves
1 tbsp of oil
Salt to taste
How to Make Kothu Roti (Kothi Chapathi):
0. Stack the rotis and cut into half. Cut each half into quarters and then chop those into thin long strips. You can cut them up further into smaller pieces, it's up to you.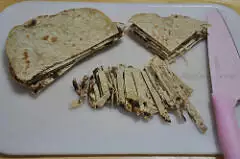 1. Heat oil in a pan and add the sliced onions.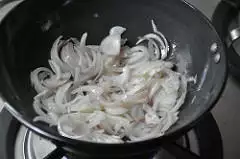 2. When it begins to brown (about 2 mins), add the red chillies torn into halves, curry leaves, and minced garlic. Fry for another 3 mins.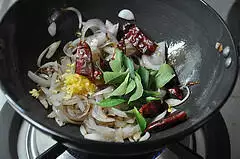 3. Break and add the 2 eggs.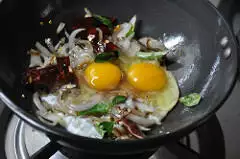 4. Gently scramble without breaking the egg pieces too small. Cook for about 3o seconds until the eggs are cooked yet soft. Add salt and mix well.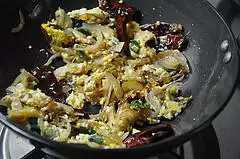 5. Add the rot / chapathi strips to this.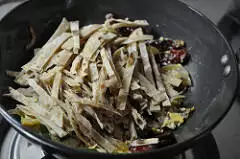 6. Mix well and cook for another 1-2 mins until the rotis are heated through and the mixture looks combined and happy.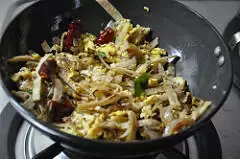 That's it! Eat piping hot with a fork with a cup of tea or coffee.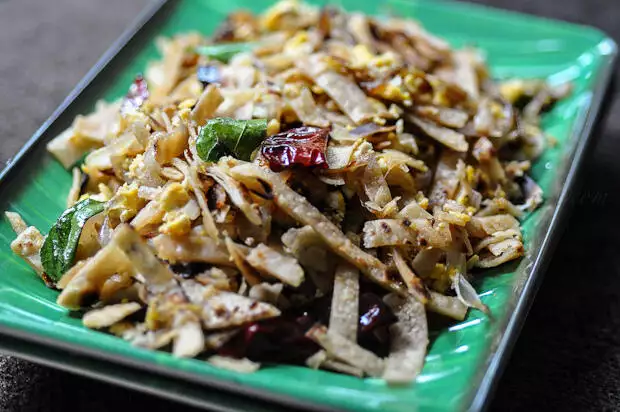 Cooking with leftovers is so much fun especially when boring rotis / chapatis turn into something so delicious!