I don't know how many of you have heard of Kailash Parbat before this. I did for the first time earlier this week and learnt its a pretty popular vegetarian chain in India, specialising in Sindhi food.. Since we have a formidable number of desis in the Singapore office now, and because Kailash Parbat newly opened in Singapore, all the desi Googlers decided to head there.
The address says:
Kailash Parbat, 3 Belilios Road, Singapore
but its actually on the main road itself – which is Serangoon Road, next to the Sri Veerammakaliamman kovil (opposite Khansama restaurant, which has amazing tandoori food, btw).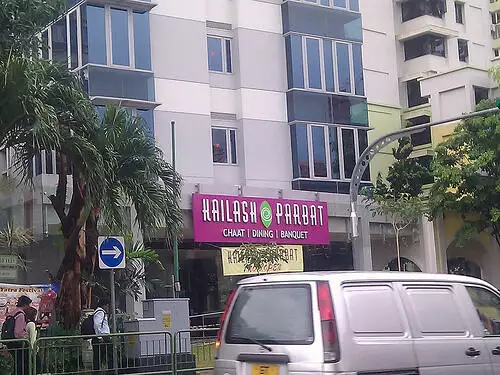 Pin
The menu is quite extensive and since they are known for their chaat, we decided to start with that.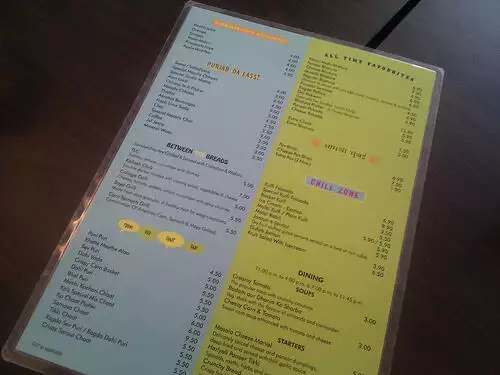 Pin
The Aloo Tikki Chaat. It was okay, I wouldn't rave about it.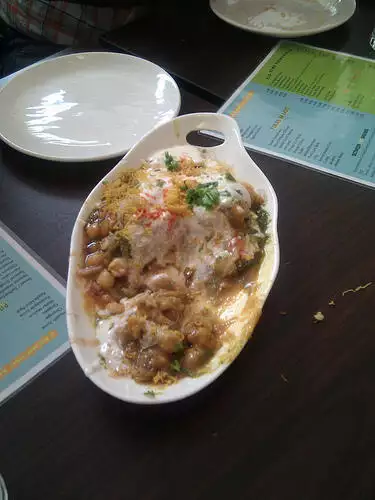 The pani puri was quite good. It came in a pretty platter and the sweet chutney and paani came separate. There are 8 puris in a platter and was quite good for sharing.
*Excuse the dirty table, that's what happens when 18 Indians see pani puri after weeks and one of them wants to take a picture. Note that 2 puris are missing!)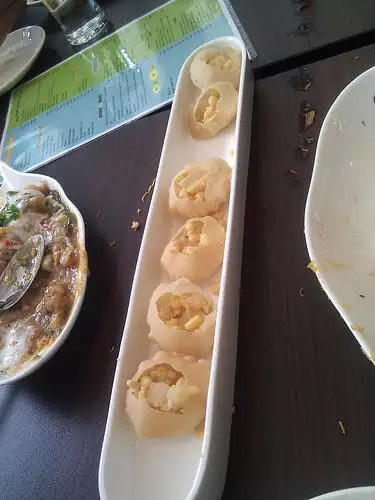 This is what everyone loved! The Ragdi Patties. They were heart-shaped, very cute, just the right consistency and came with channa gravy. This plate was fought over and lots more ordered during the course of lunch.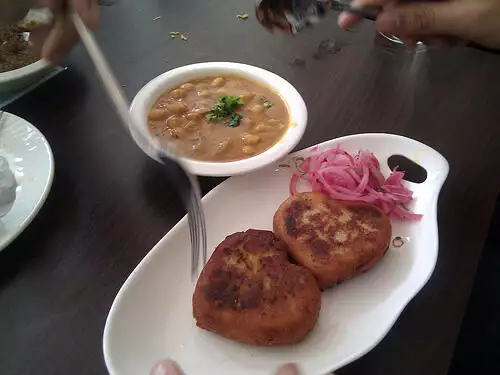 Pin
My order: The Ragda Sev Puri – wasn't half as good as the ragda patties, but ok. The sev was fresh, got to admit.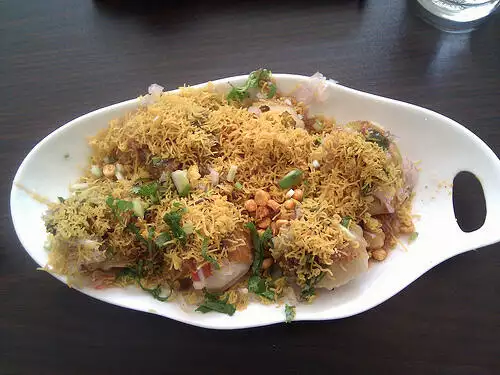 Pin
Pav Bhaji. I didn't try this but those who did, said its quite good as far as 'too clean' chaat goes.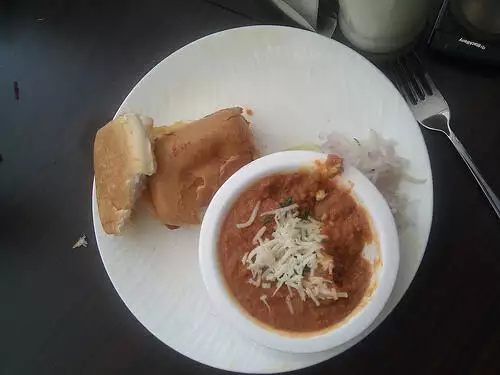 Pin
The samosa chaat was surprisingly good. More aloo, more power!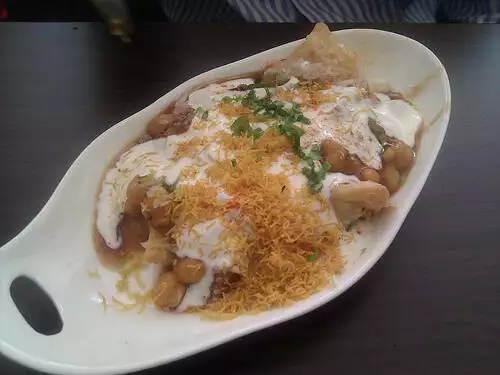 Pin
The Aloo Mutter with literally 3 pieces of aloo (potatoes). The gravy was very good though. I heard nan was ordered but didn't get a chance to see any since I took 2 mins out to click this picture.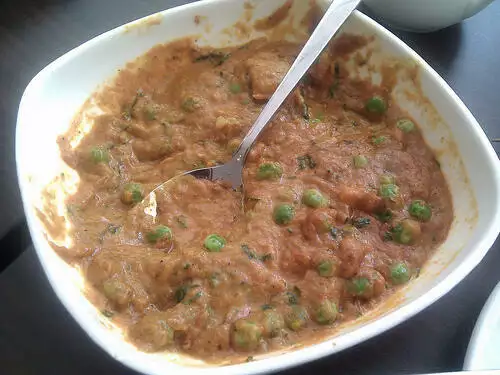 Pin
Sindhi Aloo Took (Tuk). It looked crispy but was soft and spiced just right. They was also rice and khadi but I didn't even see it, let alone take pics 😉
A lot of people ordered the channa batoora and said it was so-so. I tried the pindi channa but it wasn't up to the mark.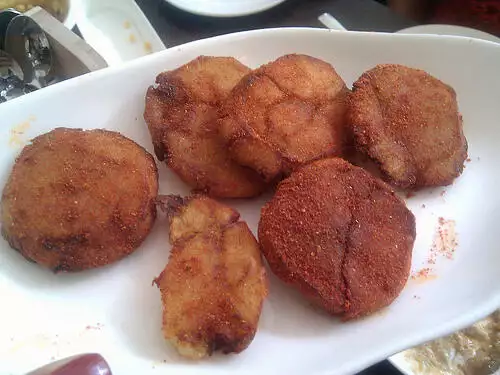 Pin
I was pretty kicked that they have kulfi but it was disappointing. Not sweet at all. Meh.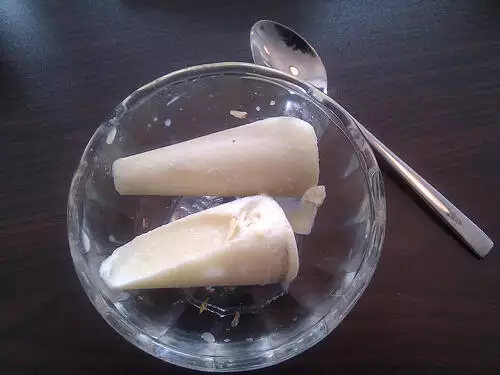 Pin
The rabdi was better. Not great, but better. We poured some over the kulfi to make it more edible.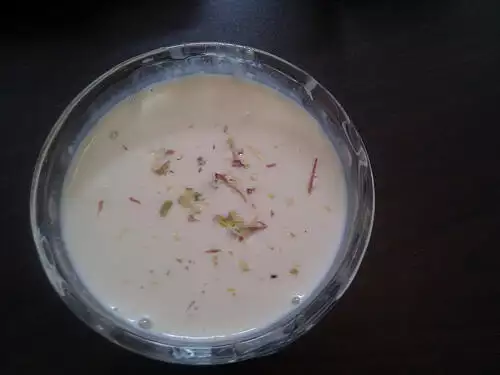 Pin
Overall, I would go there for the chaat, the lassi (which was very nice) and usual Indian fare like nan and subzi (curry – side dish). They had a good variety of Sindi food which I'd love to try.
Stay away from the corn chaat, masala tea, channa batoora, and kulfi.
We were 18 people in all and the bill came to SGD 23 per person.
Kailash Parbat
3 Belilios Road
Opp. Khansama Restaurant (Serangoon Road)
Singapore