An Indian baby meal plan can be varied and exciting to prepare for your little one as  you plan on weaning them. Sharing my story below because of the numerous requests I got to share the Indian baby meal plan I am following and recipes for 6 month – 8 month babies. I will share the recipes in an upcoming post but here's a good guide on how to get started weaning your Indian baby onto her first solid foods.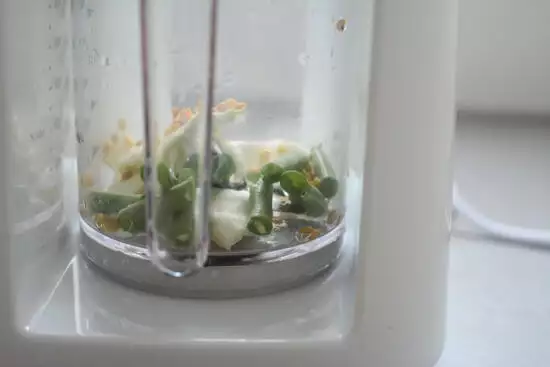 Pin
I started Sameera on solids at 5 months and let me tell you guys, I was so excited for this milestone. Feeding her milk again and again per schedule was getting a tad boring and I was all ready to unleash my culinary expertise (erm.. interest?) on her tastebuds.
Note: I do all meal preparations with our Tommee Tippee Baby Food Steamer Blender. It really helps to have a dedicated meal preparation device for the baby, for multiple reasons and this worked great for us.
In preparation for this new milestone, I attended a "Solids Class" in Singapore. This was run by an experienced mom and professional who gave very practical tips on how to get started, what really matters, and what you shouldn't worry too much about. I took her advice on most things and crafted something of an Indian version of it through a rough meal plan.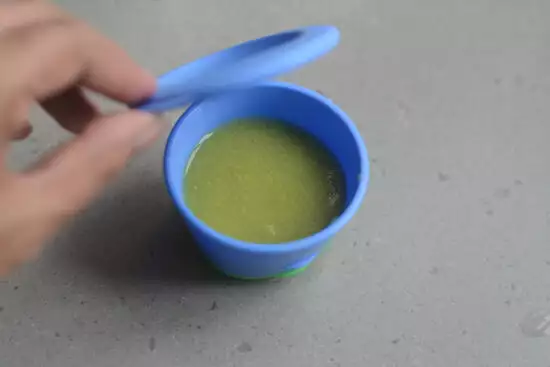 Pin
Here are the recommendations in a nutshell:
Start with foods that are most basic and not allergy-causing.
This includes primarily a mash up of 1-3 vegetables in the beginning
Fruit is a great addition but her approach was to delay anything sweet until later so that the baby's tastebuds adjust to more neutral or basic flavours of vegetables
Delaying fruits and other sweeter foods has also anecdotally shown that babies don't develop a sweet tooth that extends into into adult life
Rice cereal and such, while popular, are quite bland and should ideally be mixed with your mashed vegetables to give food some texture and flavour
Introduce allergy-causing foods one at a time and wait 3-5 days to see how baby reacts to them. This primarily consists of any food under the category of wheat, dairy, eggs, nuts, and seafood
Honey, salt, and sugar should only be introduced after 1 year (this is just one of the approaches and something I chose to follow personally)
Do not puree everything to a smooth pulp. Start there and slowly introduce texture so the baby learns how to use her gums to 'chew'
Milk should still be the main source of nutrition especially for the first 2-4 months of introducing solids and as they get used to it
Start with one meal, best is breakfast, and slowly introduce lunch and later dinner once baby is used to mealtimes. Snacks can be introduced after 8 months or a bit earlier depending on the baby's schedule
Do not fall into the trap of feeding the same or similar foods to your babies. This happens especially if you have a fussy eater who seems to prefer 2-3 items more. Keep rotating through and trying similar foods over and over until they develop a taste bud
It's hard to know how much is enough solid food for a baby and every baby is different. A good guidance is to start with 2 ounces (60 ml) of pureed food. If you find that your baby is able to finish this amount consistently, definitely offer more. A rule of thumb is to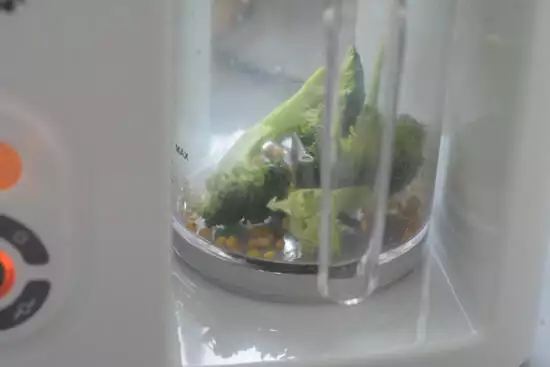 Pin
Boy! Was I excited. Although this is mostly an Indian baby meal plan, you can obviously use the about guide to wean your baby no matter what type of cuisine or diet you decide to follow.
6 Months Indian Baby Meal Plan
I started off with basic vegetables like carrots, broccoli, sweet potato, pumpkin, spinach, avocado, etc. Except avocado which you can mash and give directly, all other vegetables can be steamed and pureed and given to baby at room temperature.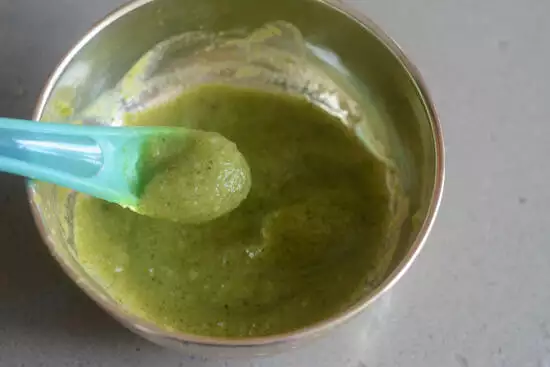 Pin
At this stage, food was pureed smooth and when it seems a bit too watery, I would add 1 teaspoon of baby rice cereal. Here's the brand I was using.
After the first 2 weeks, I started mixing in a combination of 2-3 vegetables and some roasted moong dal into some of her meals
7 Months Indian Baby Meal Plan
By month 7, we were into a nice rhythm and I started giving her two solid meals – one around 9am and the other around 1-2 pm based on nap schedule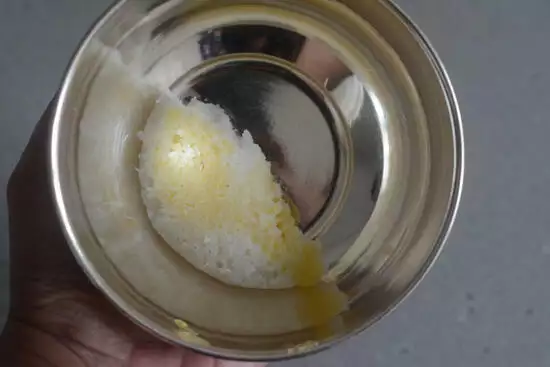 Pin
The morning meal at 9am was treated as breakfast and we only gave her breakfast foods like idli, dosa, ragi porridge, oats, etc and I also introduced wheat at this time in the form of Weetbix mixed with breastmilk or formula
The afternoon meal continued to be a rough mash of 2-3 vegetable combinations and I also started added a tiny bit of mashed cooked rice for texture
I started adding a cube of pear or apple to some of her food combinations just for flavour and a sweet tinge
I also introduced homemade curd at this age. About 1/2 tsp mixed with the above rice-vegetable mixture is a good way to start. Plain curd is by far Sameera's favourite and anything mixed with curd goes in way easier than otherwise. Truly her Appa's daughter!
A fun snack to let them eat on their own at this age is rice crackers. It gets messy but they do seem to love it!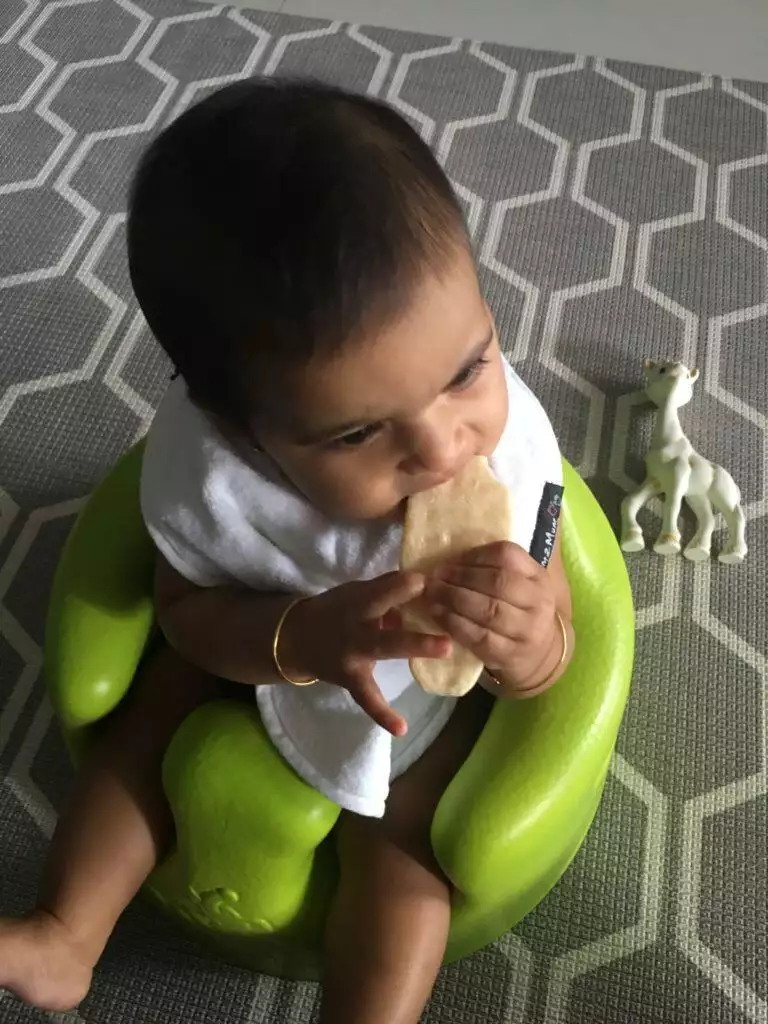 Pin
8 Months Indian Baby Meal Plan
I introduced meal #3 around the 8th month mark and 1 snack either mid-morning or late-afternoon based on her nap schedule (which continued to vary a lot)
I also started her on a snack of roughly mashed bananas since sometimes she was hungry between meals. This is such an easy snack to give babies and she thankfully likes bananas
Powdered oats is good to have on stand by as this can be added to any fruit-vegetable combinations to give texture and flavour. Same for roasted moong dal. Moong dal is the easiest lentil for baby tummies to digest so a good one to start them on
Since around this age they start being able to hold things and put it in their mouth, I got some Gerber puffs which are easy and delicious snacks to start training babies on their "pincer grasp" and getting them to be more independent in feeding themselves. I do not follow baby led weaning though, for multiple reasons. I will share my opinion on that in another post soon.
Cheese and fortified chapatis (recipes coming soon!) also got added to the dinner plan and Sameera was very happy about this for sure, especially cheese. She's a dairy lover like her parents!
Since Sameera is 8.5 months at the time of writing this, that's all for now from an Indian baby meal plan perspective but I hope this guide helps new parents as they prepare for their baby's first solids.
I will post baby food recipes very soon with key combinations of vegetables, rice, fruits, cereal, etc. Please leave a comment below if you have specific requests for Indian baby food recipes.
Stay tuned!