Idli Upma with Leftover Idlis
Amma makes idlis in bulk and stores them away. We also have dosa batter at home, dosa is our staple food, much like rotis are to those of you who have it every night or almost every night. For us, it's dosa. Idli was initially meant to be made only the day after the batter was made but later on, amma started making idlis with more than half the batter and storing them away.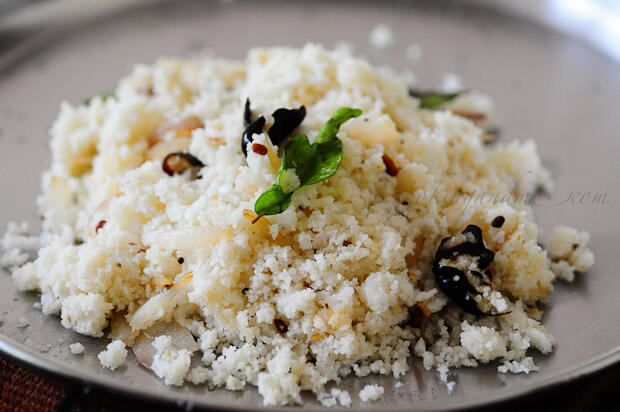 We kids are not fans of idlis. So when we visit, she tries to make things more interesting by either making us some other kind of breakfast like appam or puttu or idiyappam, or we have idli upma. Simple, mild, and a delicious breakfast with hot filter coffee or cardamom tea.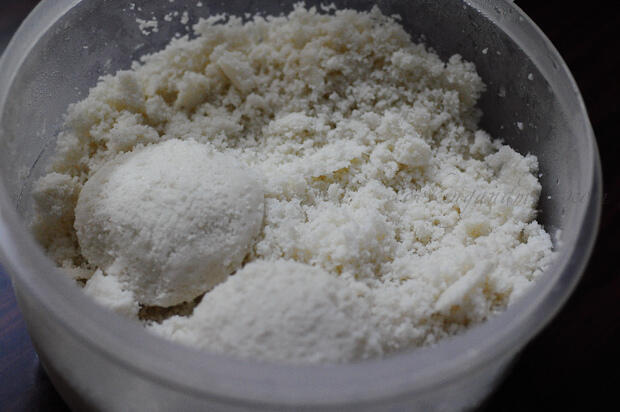 These series of pictures are from my mom's kitchen, at her old yet gleaming stove near the window that lets in gorgeous golden light through the day. If I say anything more, I am going to get terribly homesick so on to the Idli Upma recipe!
Idli Upma
Preparation time: 5 minutes
Cooking time: 15 minutes
Serves 4-6 people
Recipe source: amma
Ingredients:
15-20 idlis
2 onions, sliced thin
5-6 dry red chillies, halved
2 stalks of curry leaves
3 tbsp of oil
1 tbsp of channa dal / kadala paruppu
1/4 tsp of mustard seeds
Salt of to taste
1/4 cup of grated coconut (optional)
How It's Made:
1. Crumble the idlis fine. Actually you can decide how fine or chunky you want it to be, amma does it quite fine. It also helps if the idlis are a bit cold, crumbles easier.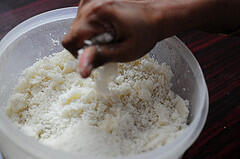 2. Keep your red chillies, curry leaves and onions ready.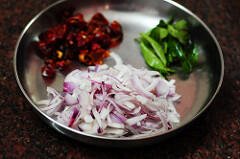 3. Heat oil and add the mustard seeds. When they pop, add the channa dal.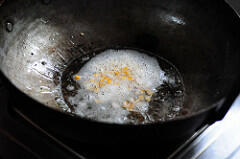 Fry until they turn golden brown – about a minute. This gives out a nice flavour to the idli upma.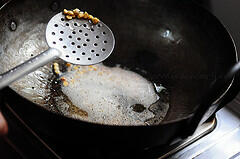 4. Add the chillies…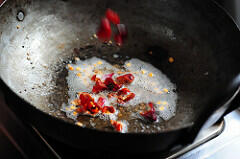 … and onions.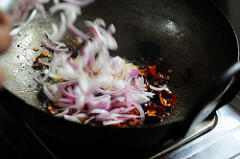 5. Fry until the onions turn a golden brown. Throw in the curry leaves and salt. Be careful with the salt, since the idlis are already salted. Mix well.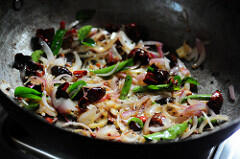 6. Add the crumbled idlis…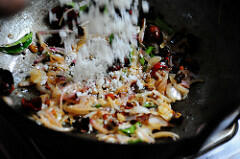 … and mix well to combine everything. Keep flame at medium-low at all times, or the idlis will start to fry. We need to maintain its softness at all times.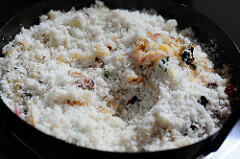 7. Sprinkle the grated coconut on top (if using)…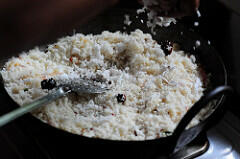 … and mix again well to combine.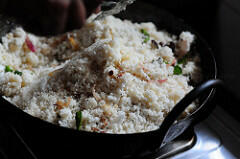 All done! Serve hot with sambar and chutney. We normally just have it with some sugar or leftover pulusu / kozhambu from the day before.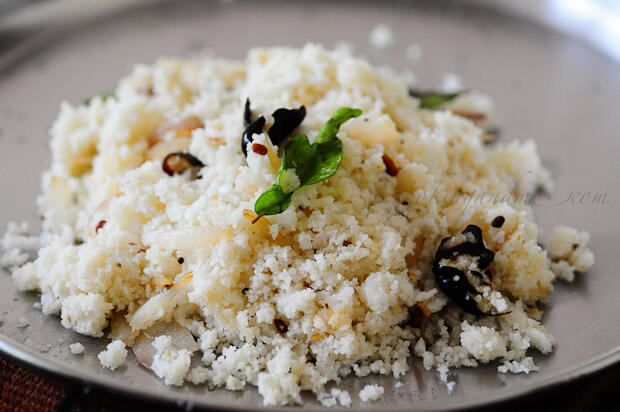 Simple and delicious!
Notes – if you feel like the idli upma is turning dry, sprinkle some water as you mix it. Don't add too much though. Also, be generous with the oil and always keep flame at low-medium.