Learn how to make
corn poori
, a delicious
Indian breakfast with corn flour
(
makai ka ata, cholam mavu
) and wheat flour. Poori is a wonderfully flaky, deep fried flat bread that's so Indian that any variations to the traditional poori is always welcome to me. The corn flour used in this
poori recipe
is the flour made from corn,
not
the corn starch or cornflour used as a thickening agent in Indo-Chinese cuisine.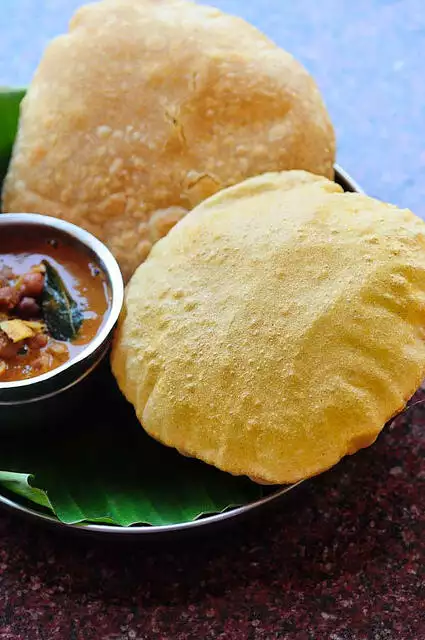 For a while now, corn puttu has been quite the rage in Kerala I hear. Many brands sell corn puttu podi (powder) which is to be used the same way as normal puttu podi – you moisten and steam it. Amma decided to use that corn flour to make pooris instead, because you know, why not? The resulting corn pooris were a lovely yellow, had a tinge of sweetness, and tasted great with a bowl of Kerala-style chana masala.
I have said this many times in the past but I am going to say it again since it's the new year and all. My mom, she's quite something, especially in the kitchen. Any time we go on holidays to Kottayam, she would have "invented" a few new recipes which she's so eager to share with us. My sister has spoken about this too and it's so true!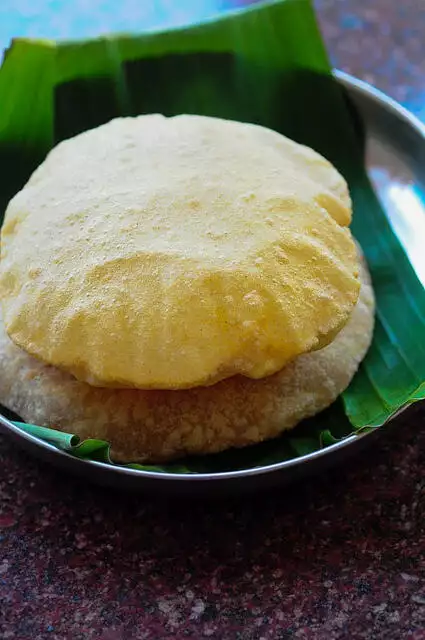 We are a family quite big on breakfast, or food in general, and she would start preparing for it from around 7 in the morning, which means we have to report in the kitchen, cameras ready, around that time.
It's a delight shooting pictures in Kottayam although I don't have many 'props' there. There's always fresh banana leaves and lots of rustic steel plates. There's always great light especially in the kitchen and the patio. And there's always my mom cooking up a storm and bossing us around to 'take some pics now!' or 'come and eat before everything goes cold'. These are some things I wish will never change.
Ok, before I make myself too homesick, let me just share the recipe for poori with corn flour. Incidentally, the recipe for poori was also shot in Kottayam, in my mom's kitchen 🙂
CORN FLOUR POORI RECIPE
Preparation time: 10 minutes
Cooking time: 20 minutes
Makes ~ 15 pooris
Recipe source: Amma
INGREDIENTS:
1 cup of whole wheat flour (atta)
1 cup of corn flour (maki ka atta)
3/4 tsp of salt
~ 3/4 cup of warm water
4-5 cups of oil, for deep frying
1/2 tsp of cooking soda (soda bi carb)
INSTRUCTIONS:
1. Mix together the corn flour and wheat flour in a large wide bowl.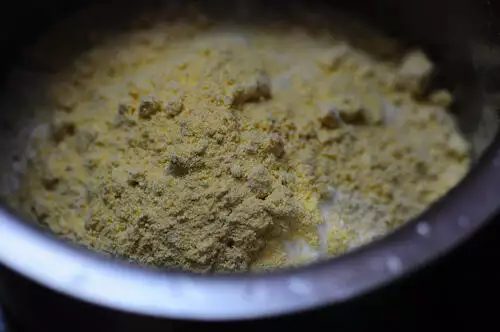 2. Add the salt and soda to this and mix again.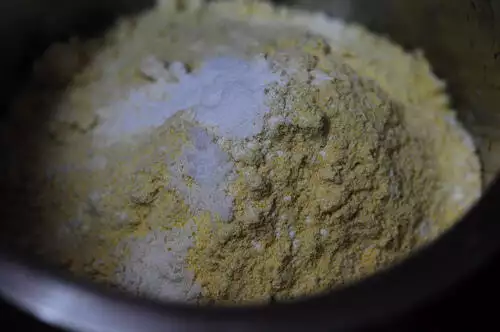 3. Add the warm water in small increments until you get a thick dough.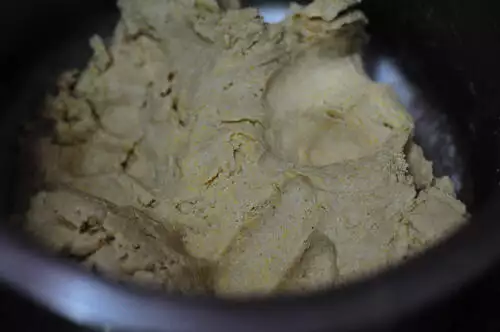 4. If there are cracks on the dough, moisten your fingers and knead again but the dough should not be sticky at all. Too much moisture will make the pooris very oil.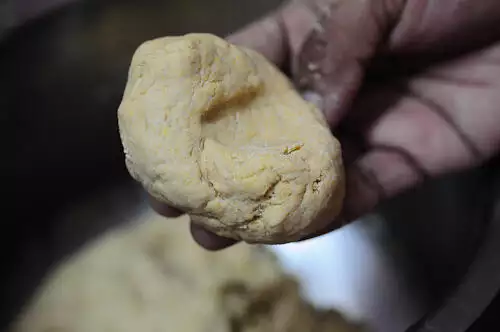 5. Shape the dough into small balls and roll out into 1/4″ thick circles. Don't roll them out too thin, otherwise they won't puff up in the oil.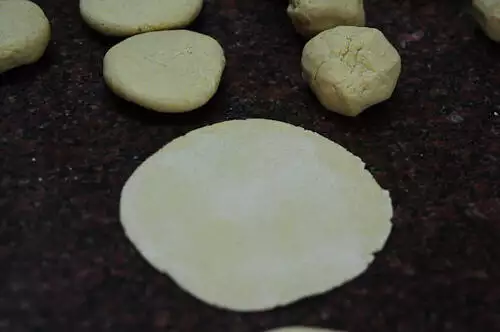 6. Heat oil in a pan until it almost starts to smoke. Gently drop in one rolled poori at a time.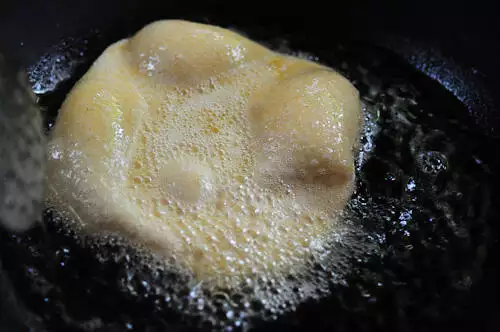 7. Using a slotted spoon, gently press down the poori so that it gets the heat the oil as evenly as possible. Once puffed up, turn and cook the other side for 5-8 seconds. Remove to a plate lined with paper towels. Continue until all the pooris are cooked.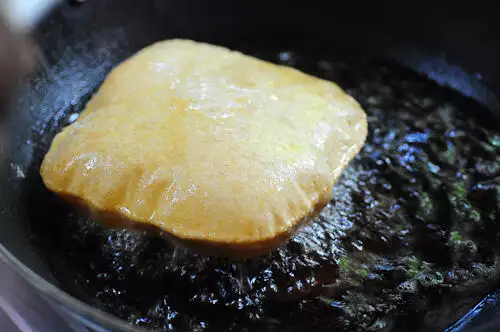 You can serve corn poori with kadala curry, Chettinad vegetable korma, Malabar egg curry, or aloo masala for poori.
For corn poori recipe in Hindi, Tamil, Telugu, Marathi, Gujarati, Urdu, Kannada, Bengali etc, please use the Google translate button in the sidebar.