One of the managers in my team at work won an award because she is a pretty awesome manager. What does this have to do with cooking classes? Well, she is a food-lover, in addition to being totally hilarious, and decided to treat her team to an afternoon of cooking as a group. Again, where do I fit in? Well, she had some available slots in the group and guess who jumped at the chance?! Me! There you go, now I fit into the picture totally, don't I?
And that's where it began.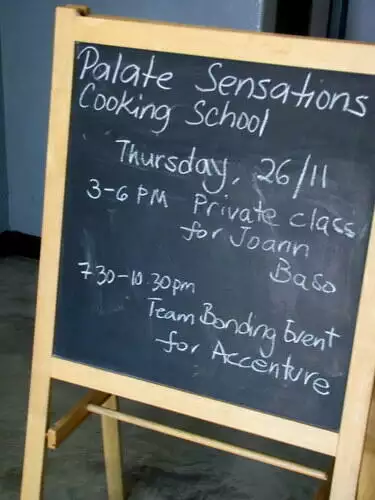 Joann had filled me in on how nice their kitchen is but even then I was all *gasp* and *double gasp*. I mean, take a look..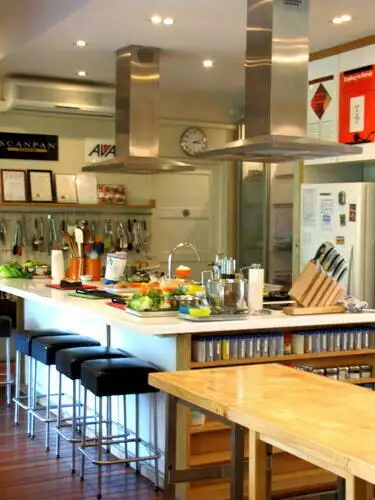 Every surface either squeeks or is filled with food and/or kitchen gadgets. No complaints!
There's one entire wall full of Le Creuset stuff. Saucepans, bowls, pans, stock pots, and the list goes on and on.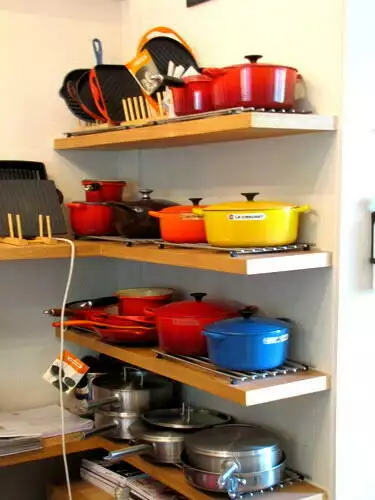 The last shelf, dedicated to Kitchenaids. Not one, not two, but four of them. Four. FOUR!
The ingredients were measured and laid out neatly before we got there.
So we cracked open a bottle of girly bubbly and got started!
I spent some quality time with the Kitchenaid as it kneaded the dough for the pizza. He even told me I will soon acquire his cousin. I hope he's right. Then again, a Kitchenaid is always right. Right?
The dough was super soft and very easy to work with after left alone to rise for a while. There was a lot of poking and touching to get acquainted.
And half moons..
And tons of different shapes, colours, textures, fillings..
Mine? Well very simple. Tomato base, fresh rosemary, and oodles of cheese. Pizza = cheese to me 😀