Ammini Kozhukkattai(also called mini kozhukkattai or mani kozhukkattai) is not something I grew up eating. The sweet vella kozhukattai was often made and a favourite in our house but amma just made plain kozhukkattai with the leftover modak cover dough (without the jaggery filling), which we ate with chutney podi or as is.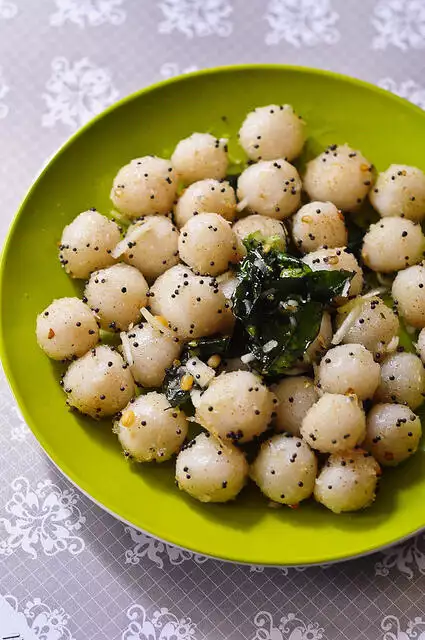 Pin
It's my sis who made this once with the leftover modak covering flour and it was instant love for me. She dismissed it as a simple snack that she often makes but it was delicious. I tried making it for the first time with the leftover flour after making kozhukattai for Ganesh Chaturthi so sharing the recipe here with you you.
Click here for a list of Ganesh Chaturthi recipes.
Ammini Kozhukattai Recipe
Makes about 20-25 small balls
Serves 2 as a snack
Ingredients:
For the kozhukattai:
1/2 cup rice flour
~ 3/4 cup water (adjust amount while making)
1/2 tsp salt
For tempering:
2 tsp oil
1/4 tsp mustard seeds
1/4 tsp hing powder / perungaayam
1/2 tsp split urad dal / ulutham paruppu
2 dry red chillies, halved
2-3 tbsp grated coconut
A few curry leaves
A pinch of salt
How to Make Mini Kozhukkattai: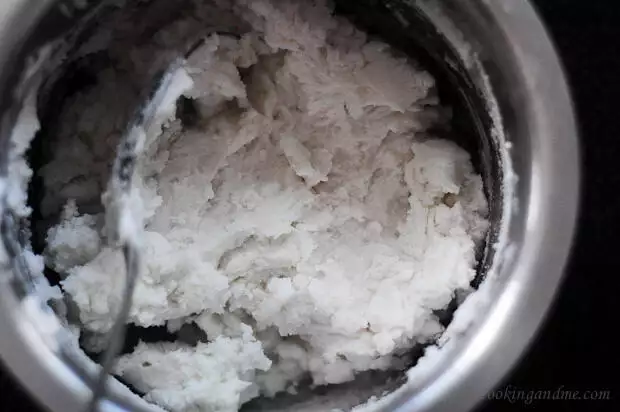 1. Bring 1/2 cup water to boil with the salt also added in. Once it boils, remove from fire and add the 1/2 cup rice flour in, mixing as you do so. Make sure no lumps are formed and mix well until you get a soft dough that's similar in consistency to chapati dough (it won't be stretchy though). Start with 1/2 cup water and keep adding a few drops as you mix until you get the desired consistency. Depending on the type of rice flour and humidity, etc, you will need different amounts of water. Let this mixture cool down a bit until you can handle it. Don't let it cool completely, or else the rice dough will become dry.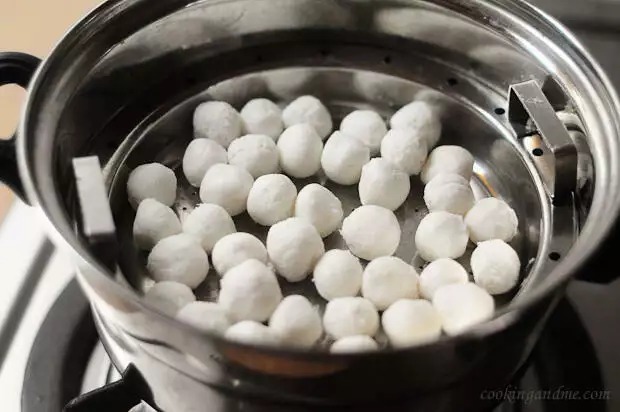 2. Make into small marble-sized balls and place in a steamer without overlapping.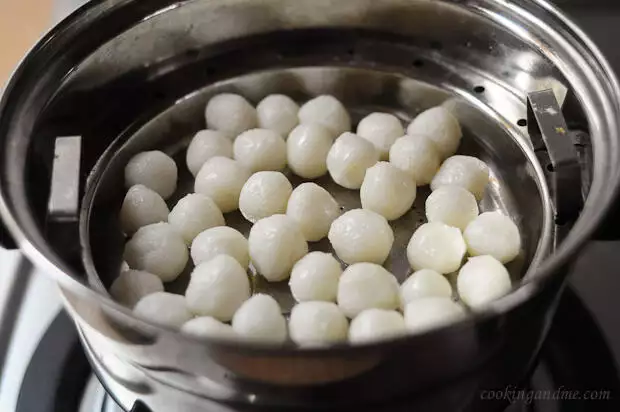 3. Steam for about 10 minutes until the kozhukattai is cooked and glossy. Don't overcook, otherwise it becomes rubbery.
4. Heat oil in a pan and add the mustard seeds. When they pop, add the rest of the ingredients under the "for tempering" list and fry for a minute until the hing lets out a nice aroma and the red chillies glisten.
5. Add the steamed kozhukattai in, stir well, and remove from fire.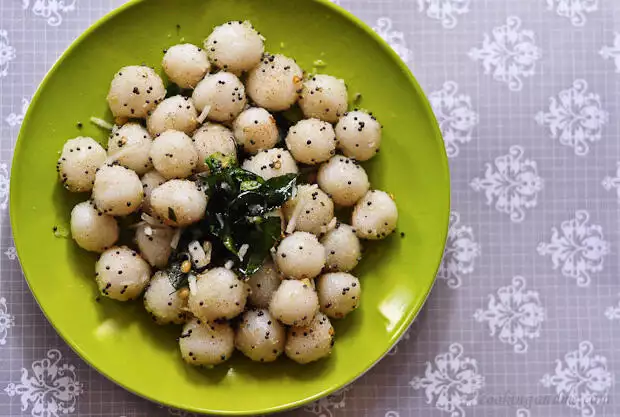 Serve hot with a cup of tea. Mini Kozhukattai are a nice tea-time snack and a great South Indian Tamil recipe for Vinayaka Chaturthi or Ganesh Chaturthi.
For Mini Kozhukattai recipe in Tamil, Telugu, Hindi, Gujarati, please use the Google Translate button in the sidebar.