I am not a huge fan of potato bonda or pretty much any snack made with potatoes (
potato bajji
being an exception!). But when amma makes a large, fresh batch of these urulaikizhangu bondas, and there are over 10 people to fight over and enjoy them with, they taste different. The step by step pictures for aloo bonda were taken in Kottayam and since there really wasn't an opportunity to take pictures of the final bonda, I made them again after getting back to Singapore.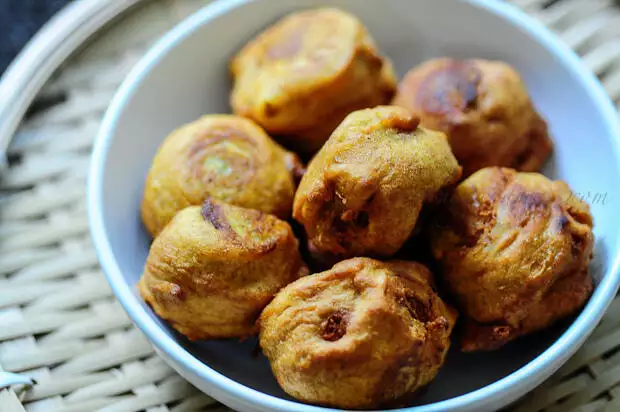 If you have boiled potatoes in hand, these aloo bondas will come together very quickly and make for a super quick snack for tea. Even if they go cold, the taste is not compromised much.

Aloo Bonda | Potato Bonda Recipe
Preparation time: 15 minutes
Cooking time: 15 minutes
Makes 12-15 bondas
Recipe source: Amma
Ingredients:
3 medium-sized potatoes
1 onion, chopped
1 tsp of ginger garlic paste
2-3 green chillies, deseeded and minced
1 cup of besan / kadalai maavu
1/2 tsp of red chilli powder
A fat pinch of hing / asafoetida
1/4 tsp of turmeric powder
A small pinch of soda powder (soda bi carb)
Salt to taste
1 tbsp of oil + enough to deep fry
A small bunch of coriander leaves
How to Make Urulaikizhangu Bonda
1. Boil the potatoes until soft, peel, mash and set aside.
2. Heat the 1 tbsp oil and lightly saute the onions, ginger, , chillies, and garlic until the onions turn golden brown. Add the mashed potatoes and salt and mix well to combine. Add the chopped coriander leaves. Cook for another 2 mins and aside to cool.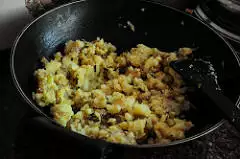 3. Once cool, make small balls of this potato mixture and set aside.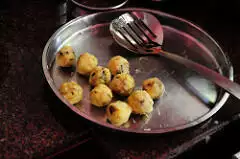 4. Make a thick-ish paste with the besan, chilli powder, salt, turmeric, and hing. The soda powder is optional but I do add a tiny pinch each time.
5. Heat oil for deep frying, dip each of the potato balls into the besan mixture and drop gently into the hot oil.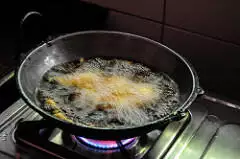 6. Fry until the bondas turn golden brown. Drain and set aside on a kitchen towel.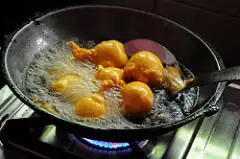 When hot enough to handle, serve with thick coconut chutney.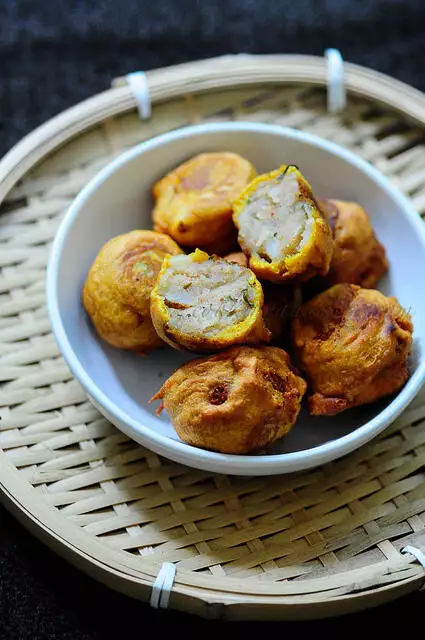 If amma makes snacks, anything goes, even aloo bondas 🙂