I love Arabic food. Well most of them atleast.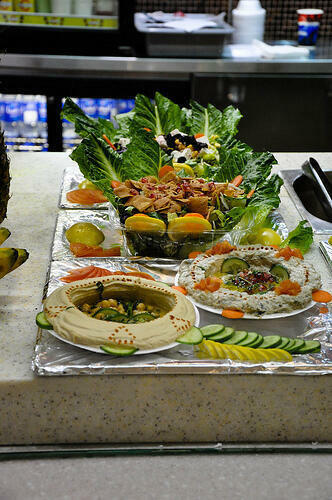 Hummus and related dips – yum.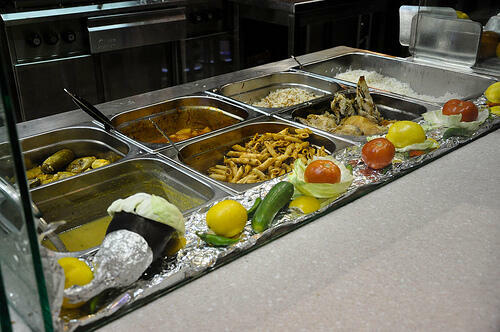 Couscous, rice and roasted meat – yum again.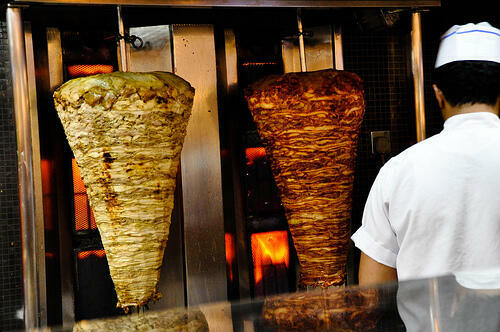 Shawarma – total YUM.
We had the yummiest chicken shawarma in Ibn Batuta Mall in Dubai. It cost 6dhm and is easily the best shawarma I have tasted!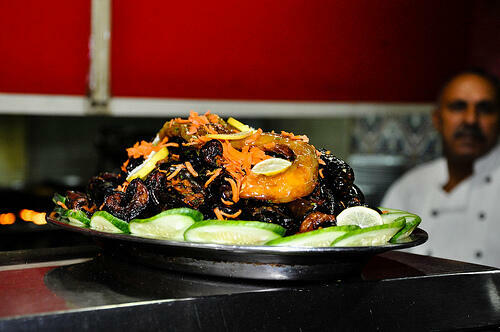 Weird black olive salad – erm.. not yum.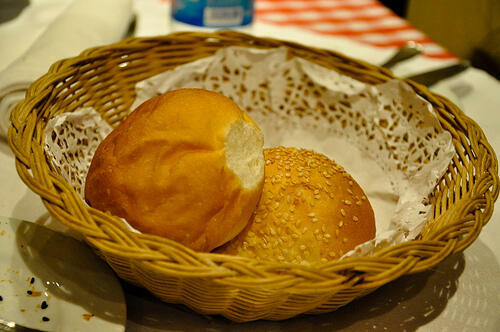 Surprisingly, we found a lot of good bread and pastry in almost every buffet we had. A welcome breakfast, for sure. Warm rolls with butter melting between them.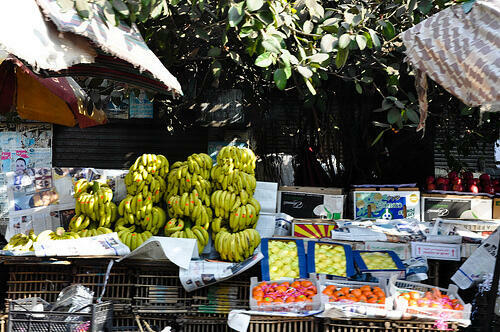 Persimmons (the orange fruits in the boxes at the bottom) were everywhere in Cairo. Probably cheap too.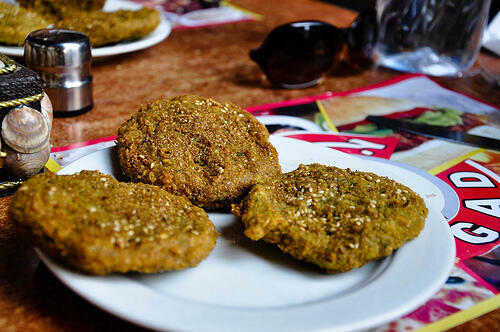 Ah yes, meet my lover – falafel. Vegetarians, get ready to eat tons of this if you every visit Egypt. Probably one of the only options you will have in a local Egyptian restaurant – unless dipping cucumber in hummus and calling it a meal is your thing.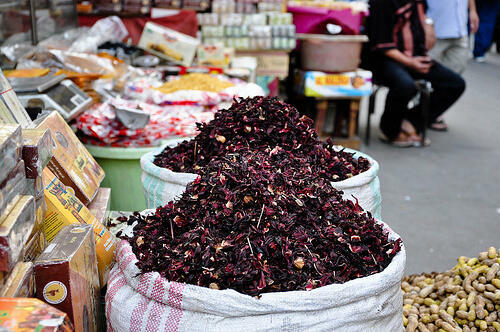 Karkade. Dried hibiscus leaves that are then brewed into tea. I tasted them but they are not my cup of tea (hehe). Taken at Khan-El Khalili Market, a must-visit if you are in Cairo.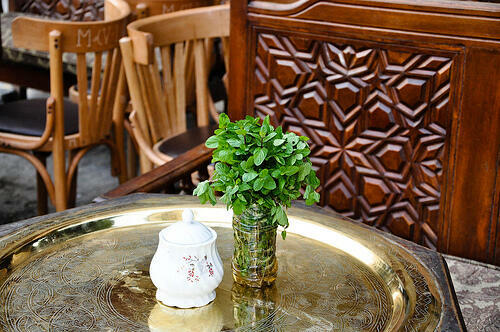 Egyptians love their mint. Its everywhere, literally! What a fantastic, simple and aromatic idea for a table arrangement though.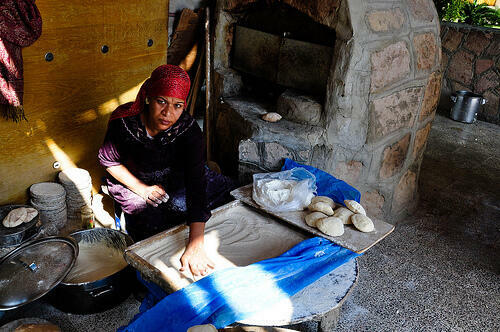 Ah yes, the Egyptian answer to nan – Aish Merahrah. Local bakeries make these in bulk and most households just buy them off the street and serve with meat, vegetables and dips. This lady was making a huge batch and willing posed for pictures (we had to pay her though, you need to pay for everything in Egypt!)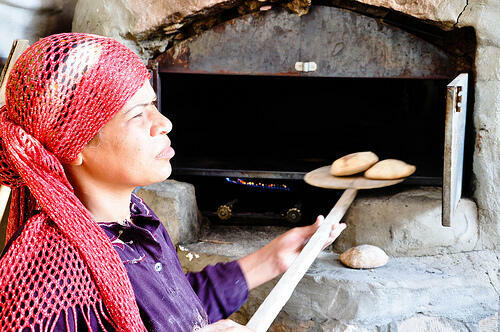 The tandoor actually runs on gas but looked ancient.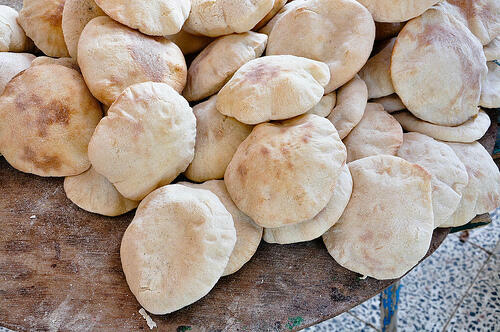 Fresh and hot. Has to be served immediately though, otherwise the bread turns hard and rubbery.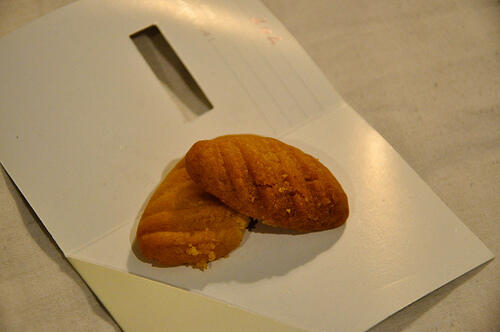 Ok don't judge my camera, this was taken in almost no light. An Arabic dessert that I had by the dozens and was present in all dessert counters. I think this is what the Greeks called Melomakarona which has Arabic origins but I could be wrong. If you know the name of this dessert, please leave a comment!