Update
: Since I posted this
Shahi Paneer recipe
which I tried a few years back, I have perfected my skills at making the dish so a better recipe to try would be the
Restaurant-Style Paneer Butter Masala
.
I first made this paneer dish for TH who was not really TH back then but just this guy that I was remotely intersested in and wanted to get to know better. He loves paneer and I wanted to try a special paneer recipe and zeroed in on Shahi Paneer because it sounded fancy. I think this is the first paneer recipe I ever tried (on my own, anyway) and it came out pretty well, so much so that he said "it's nice" a compliment that's hard to get out of TH's mouth.
Although a lot contend that the recipe for Paneer Butter Masala and Shahi Paneer is the same, I have seen different variations all over. No matter what you decide to call it, it's still a great recipe and once you must try if you are a paneer lover.
Over to the recipe now!
I always dream of making an entire thali for Regional Cuisine of India (RCI). Managed somewhere close for Oriyan Cuisine but sadly failed this month. The best I could do last weekend was this typical Bihari dish – Shahi Paneer. I am a paneer lover and like it in almost any dish. This is my first attempt at Bihari Cuisine and I must say I am a fan now.
Shahi Paneer Recipe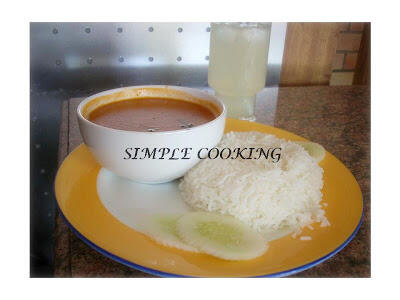 Ingredients for Shahi Paneer:
Paneer – 200gm, defrosted and cubed
Onions – 3 medium
Tomatoes – 2 large
Capsicum – 1 small
Ginger garlic paste – 1 tbsp
Garam masala – 2 tsp
Coriander powder – 1/2 tsp
Cashew nuts – 10
Oil – 2 tbsp
Salt – to taste
How to make Shahi Paneer:
1. Fry cubed paneer lightly in little oil and keep aside.
2. Saute onions in oil till golden brown. Add masala, ginger-garlic paste and coriander powder and fry for 2 mins.
3. Add cashew nuts and chopped tomatoes and fry for another minute. Remove from fire, let it cool and grind with very little water.
4. Heat the kadai, add this ground mixture and bring to boil. Slowly tip in the paneer pieces and cubed capsicum. Let it boil for another minute and remove from fire.
5. Garnish with coriander leaves and serve hot with parathas or phulkas.
This is the first time my gravy came out as thick as I like it. Adding cashewnuts was the best way I could think of. Is there any other healthier, less expensive method to make gravies thick? Please do share your thoughts if you have any.
Shahi Paneer is a Bihari recipe whereas Paneer Butter Masala is considered to be a Punjabi recipe so that can also be seen as a difference between Paneer Butter Masala and Shahi Paneer.