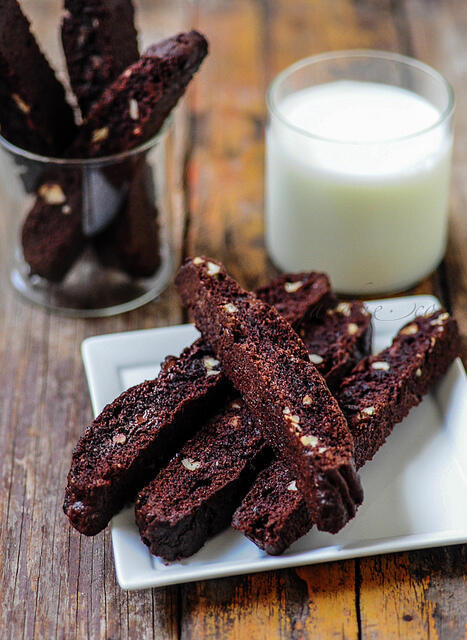 Biscottis have been on my mind for a while and I had bookmarked quite a few biscotti recipes over the past few months, looked up the technique, figured out if I wanted to add nuts to my biscotti, leave it plain, add fruit zest, and a million other things. The final kick came in when I got some lovely almond orange biscotti from a friend on Diwali. They were beautifully baked and immediately sent me to the kitchen to bake up my own batch of Double Chocolate Biscotti!

TH's first reaction on biting into these was "is this chocolate rusk?". I took that as a good sign that the biscotti has indeed come out crisp, much like rusk, the way it should! Biscotti are Italian biscuits or cookies that are twice-baked, giving them a lovely crispy edge and a porous texture which is great for dipping in coffee or tea. They are great on their own too, but I love it with milk, especially chocolate biscotti.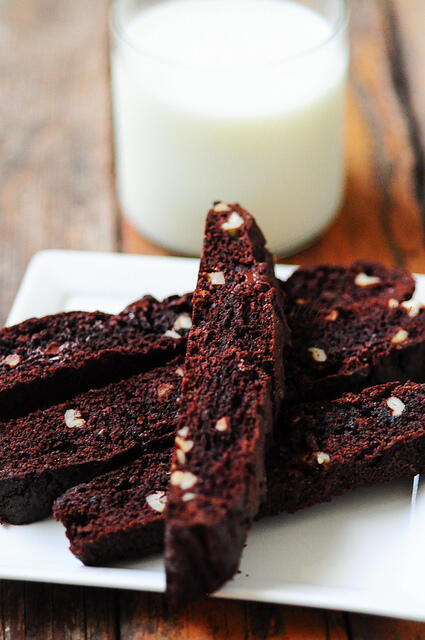 Once again, I must say that the deep colour of my chocolate biscotti is due to the gorgeous cocoa I use – Valrhona Cocoa Powder – which I buy in small batches from Whole Foods whenever I visit the US. They store really well in the refrigerator and have a lovely deep brown-purple colour.
Other cookie recipes you may enjoy – Sweetheart sugar cookies, banana oatmeal cookies, chocolate crinkle cookies.
Double Chocolate Biscotti Recipe
Preparation time: 15 minutes
Cooking time: 40 minutes
Makes 10-12 long biscotti
Recipe adapted from: Dorie's Baking: From my Home to Yours (A book I'd highly recommend, btw)
Ingredients:
1 cup of all-purpose flour (maida)
¼ cup of cocoa powder
1.5 tsp of instant coffee powder
⅓ tsp of baking soda
¼ tsp of baking powder
3 tbsp of butter, at room temperature
½ cup of sugar
1 egg
½ tsp of vanilla extract
½ cup of chopped nuts (I used Pecan)
½ cup of chopped chocolate or chocolate chips
A pinch of salt
How to make Chocolate Biscotti:
1. Pre-heat oven to 350F / 180C. Prepare a baking sheet by lining with parchment paper or a baking mat.
2. Sift flour, cocoa powder, coffee powder, baking soda, baking powder, and salt together. Mix well until it's combined.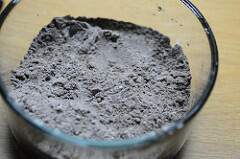 3. Beat the butter and sugar until creamy. You can use a stand mixer, hand mixer or a hand-held whisk for this but obviously the time taken will vary. I beat it for 3 mins on my stand mixer.
4. Add the egg and vanilla extract and beat again on medium speed, scraping down the sides as you go. The mixture may look curdled, that's totally fine.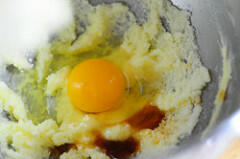 5. Reduce speed to low and add the dry mixture in three additions. Gently mix until a dough is formed. If the dough is too sticky, add more flour by the tablespoon until you get a semi-sticky dough.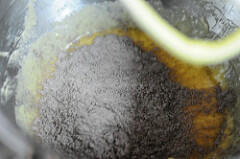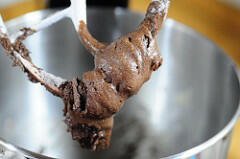 6. Chop up the nuts and chocolate chunks (if not using chocolate chips).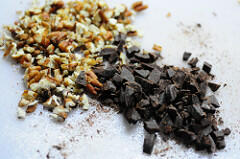 7. Fold into the dough until it's well distributed throughout.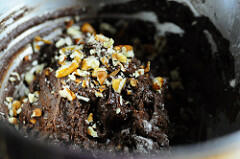 8. Shape into a 1" thick log with wet fingertips onto the lined baking sheet. Mine was more of an oval, oblong log, just make sure it's not too wide because then your biscottis will be super extra long and hard to handle. Use wet fingertips, the extra moisture helps crisp up the biscotti as they bake.
9. Bake in the pre-heated oven at the same temperature for 20-25 mins. The top may crack a bit and you will get a lovely chocolate smell. Touch the top and it should still be soft and form a dent. Remove from oven (but leave the oven on).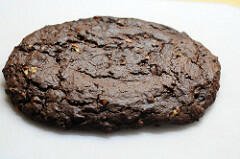 10. Let it cool down a bit but when still warm, cut into 1" wide pieces using a serrated knife or bread knife using a gentle sawing motion. Don't worry if the pieces crumble a bit.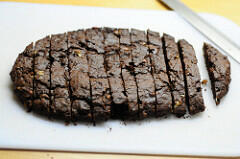 11. Bake the pieces again by placing them upright or one side down. You need to give them another 10 mins in the oven to crisp up. If you are placing them one side down, it's advisable to turn them over after 5 mins.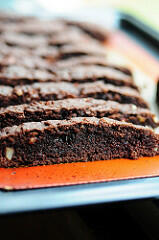 12. Once crispy, remove from the oven and let cool completely. They will crisp up further on cooling. Store in an airtight container for up to two weeks.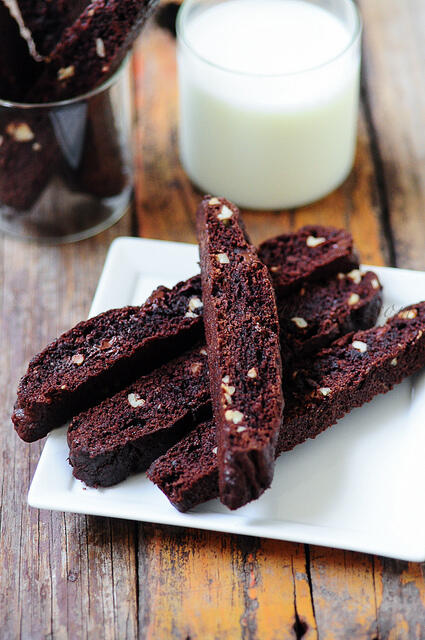 Biscottis make great Edible Gifts for Christmas since they store and transport well. You can wrap them up in some pretty plastic bags, throw them into brown paper bags tied with ribbon, or even pack them in long wide glass bottles.