We use a standard
recipe for idli and dosa batter
at home with the same rice : urad dal ratio and even the same type of rice and urad dal purchased at the same store. While that idli recipe turns out great for me, I love experimenting with this staple South Indian breakfast dish.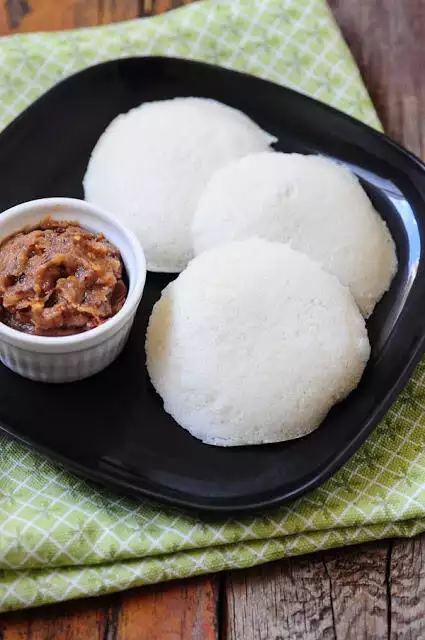 When I posted the basic idli recipe, a few commented saying how they use idli rava instead of rice in their idli batters. I had heard of idli rava before but never really gave it much thought but when I saw all the comments, I decided to give it a shot.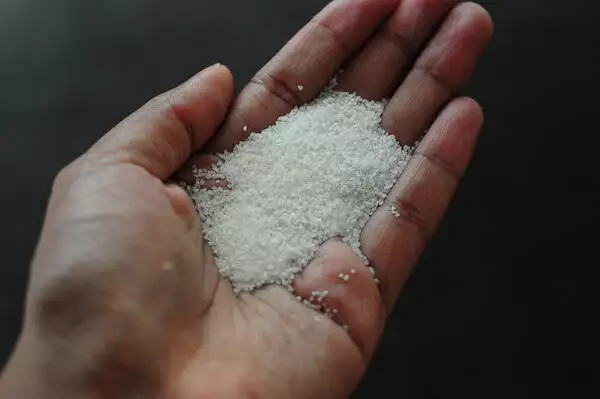 Idli rava (also knows as rice rava, idli sooji, or cream of rice) has a similar texture to sooji rava. You need to soak it just like you do rice for idli-dosa batter but grinding is not necessary making you get to your idlis faster than if you make them using the traditional mix and methods.
Idli Recipe Using Idli Rava
Preparation time: 2 hours
Cooking time: 15 minutes
Makes ~ 20 idlis
Ingredients:
1 cup of whole skinned urad dal
3 cups of idli rava or cream of rice
1.5 tsp of salt
How to make Idli using Idli Rava:
1. Soak the dal and idli rava separately in water for about 1.5 hours.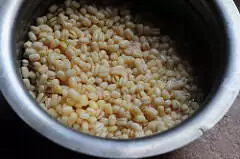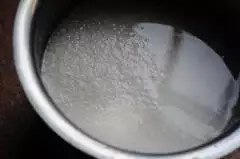 2. Grind the dal first using liberal amounts of water until you get a smooth, flowing batter of urad dal. Refer my previous idli recipe post for more tips.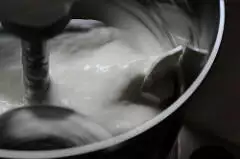 3. The soaked idli rava doesn't need to be ground. You can add it directly to the urad dal mixture to get the idli batter that then needs to ferment. So mix the two together and add the salt.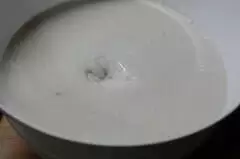 4. Set aside closed for 6-8 hours until the batter gets fermented.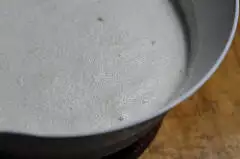 5. Mix the batter gently and pour into greased idli moulds. Steam for about 12-15 mins and you get piping hot idli rava idlis!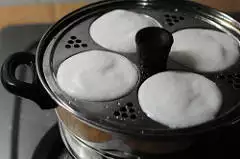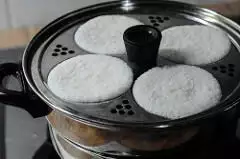 I felt like my idlis did't rise too much because I added a tad too much water. The cooked idlis were a bit stickier than usual. I am not sure if this is characteristic of idlis made with idli rava but I doubt it. The soaked idli rava holds a lot of water so make sure you drain the soaked idli rava quite a bit before adding to the urad dal mixture.
I have added a lot of tips and ideas to make soft idlis here so please take a look in case you have questions.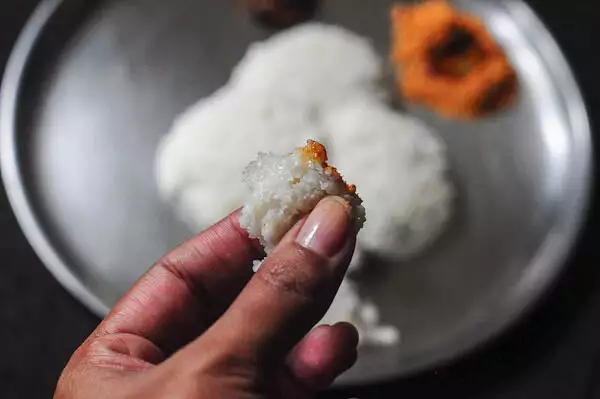 The texture of idlis made with idli rava is more like rava idli but much much softer, just like plain idlis. Since they don't involve grinding of the rice, I would prefer to do this when I need a large batch of idlis for guests or for freezing.
Tip: I made dosas with the batter the next day and they tasted fine too. The dosa won't be spongy but has a nice texture from the idli rava. Try it!


Another tip: If you want to make restaurant-style Idlis at home, check out this Murugan Idli Kadai Idli recipe that uses cooked rice in the idli batter.
Yet another tip: You can also grind the idli rava halfway (not smooth) if you want a smoother, softer texture for the idli. This is purely optional. When you grind the idli rava, take care to drain water completely since it tends to soak up a lot of water and release it into the batter, making it very watery.