Pancakes or hotcakes
, whatever you call them, are one of my favourite breakfast dishes. They are quick to put together, and you can go sweet or savory with minimum effort. These
ricotta pancakes
was our breakfast the first day we landed in Melbourne in April for a vacation. We were staying with a good friend, Lavanya and her family, and she whipped up these pancakes for us a couple of hours after we landed from an overnight flight. They were so
so
good! Paired with a homemade strawberry sauce, it was the perfect start to a perfect day in Melbourne.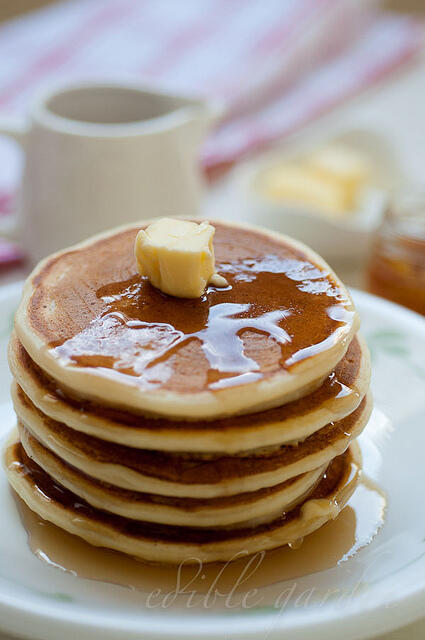 I love NIgella Lawson's recipes and since I had had these ricotta hotcakes before, I knew they were delicious and worth repeating as soon as I got back to Singapore. The ricotta cheese makes the pancakes super light and there's less amount of flour in these compared to regular pancakes.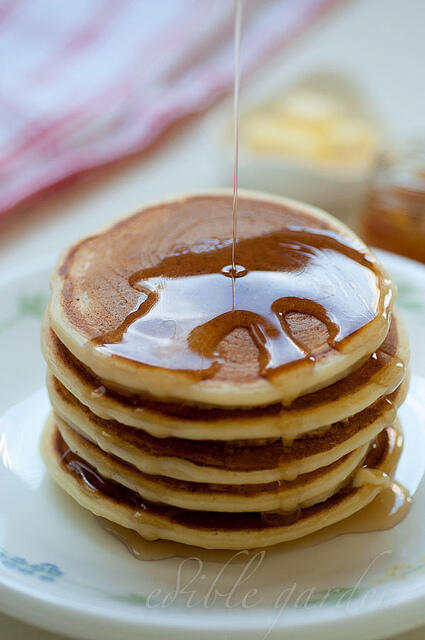 Before I got into how to make Nigella Lawson's awesome ricotta hotcakes, a word about ricotta cheese. A few words, actually. Ricotta cheese is soft and crumbly, a cheese made with fresh whole milk and whey leftover from making cheese. A good substitute would be fresh paneer that hasn't been pressed into a block. You can make paneer, hang the cheese in a cheesecloth for a while and then use the resulting fresh, crumbly paneer the same way I have used ricotta in this recipe.
While maple syrup is the most common (and my favourite) pairing for pancakes, you can serve these with a pat of melted butter, jam, or any fruit coulis like this blueberry coulis. Honey works really great too.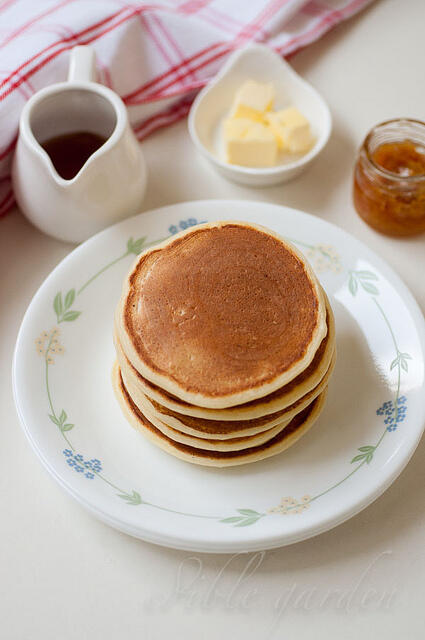 The striking thing about these ricotta hotcakes is how incredibly light they are. You do add flour and cheese and what not, but the texture is amazing and all it takes is about 10 minutes to put the batter together. I urge you to try this delicious and easy weekend breakfast recipe as soon as you can get your hands on some ricotta cheese (or a good substitute as mentioned above)
RICOTTA HOTCAKES OR RICOTTA PANCAKES
Preparation time: 10 minutes
Cooking time: 15 minutes
Makes ~ 6 pancakes
Serves 2
Recipe source: Nigella Lawson's Ricotta Hotcakes
Ingredients:
1/2 cup of ricotta cheese (full fat works better)
1/4 cup of milk
1 egg, separated
1/3 cup of plain flour or maida
1/2 tsp of baking powder
A pinch of salt
1 tsp of melted butter (or any neutral-flavoured oil)
Maple syrup / honey / berries / butter, to serve
How to Make Ricotta Hotcakes:
1. Put the ricotta, milk, and egg yolk in a bowl and whisk until smooth.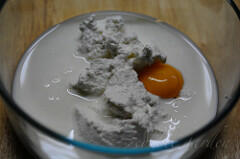 2. Add the flour, baking powder, and salt to this and whisk until no traces of flour is left.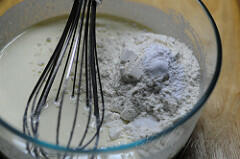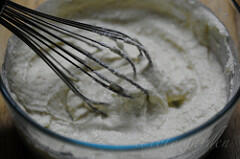 3. In another bowl, whisk the egg white until frothy. You don't need to break your arm doing this, just lightly whisk until bubbly and we are good. Add to the above mixture.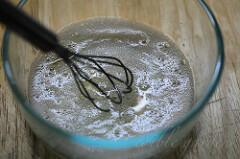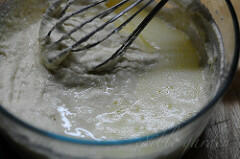 4. Whisk again lightly to combine and we have our pancake batter. Heat a non-stick or cast iron griddle and add some melted butter to grease it. i actually avoided this since I was using a non-stick pan. Add 1-2 tbsp of batter and let it spread naturally.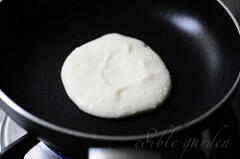 5. Flip when first side is golden brown and cook the other side until done.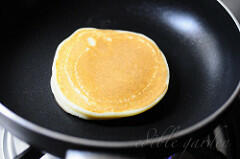 Stack 'em up and dig in! Since we don't add any sugar to the pancakes, you can serve them with savory accompaniments too, like grilled mushrooms, scrambled eggs, etc.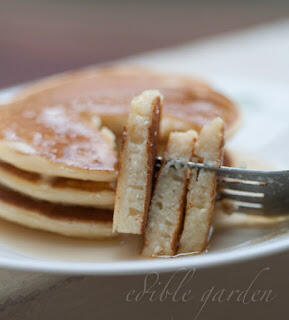 Note – Generally, hotcakes are slightly smaller than pancakes and bite-sized. I made these in mini-pancake sizes though. It's entirely up to you, it's the batter and the ricotta deliciousness that matters anyway.