Eggless Recipes
(especially cakes) have become more of a hobby to me now. Back in the day, I didn't care much whether a cake I baked was eggless or not, but as I was telling a friend recently, a LOT of you bake eggless and each time I post a cake recipe, I immediately get the question "how can I make this cake eggless?" so I started making both versions, and soon, exclusively looking for eggless cake recipes.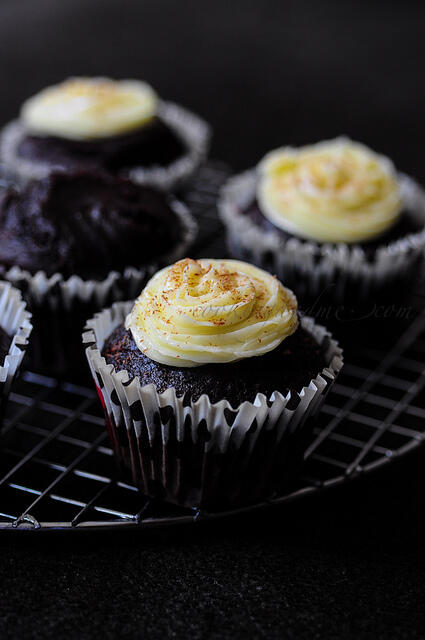 There are various methods of making a cake (or cupcake) eggless and I have tried quite a few of them already.
Vegan mango cake
Eggless chocolate cake using bananas
Chocolate sponge cake using vinegar
Eggless vanilla sponge cake using yogurt
Vegan chocolate muffins
There are a few more but the ones above are probably the most successful ones.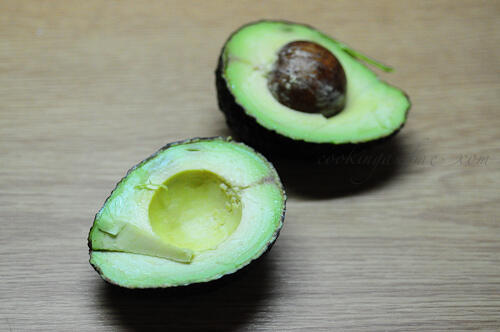 So anyway, coming back to using avocados in a chocolate cake. Let me be honest. The idea didn't appeal to me one bit. Although I knew avocados have a pretty neutral flavour and they are beautifully buttery, I still couldn't quite bring myself to do it for a while. Then I bought 2 avocados from the market (at a ridiculously high price, I must add) and forgot about them. They ripened to a mush and I panicked. Guacamole was the obvious answer but I decided to take the plunge and make this vegan chocolate cake recipe from Joy the Baker, but make them into cupcakes.
Vegan Chocolate Avocado Cupcakes
Preparation time: 15 minutes
Cooking time: 30 minutes
Makes 10 cupcakes
Adapted from: Joy the Baker
Ingredients:
1.5 cups of all-purpose flour (maida)
3 tbsp of cocoa powder
1/4 tsp of salt
1 tsp of baking powder
1 tsp of baking soda
1 cup of sugar
2 tbsp of vegetable oil
1/4 cup of chopped avocado (I used one small avocado which was a bit more than 1/4 cup)
1 cup of water
1 tbsp of white vinegar
1 tsp of vanilla extract
How to Make Chocolate Avocado Cupcakes:
0. Pre-heat oven to 350F / 180 C. Line or grease a cupcake tray and set aside.
1. Chop up the avocado and add to a blender or food processor.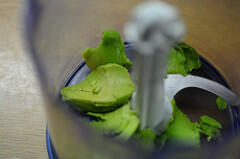 Top off with the oil, water, vanilla, vinegar, and the sugar.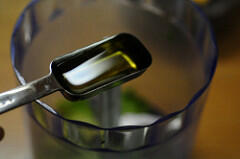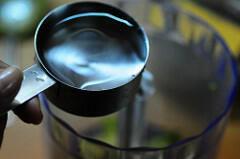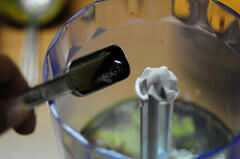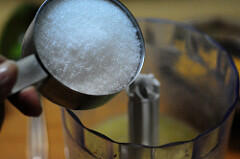 2. Blend well until the avocados get pureed completely.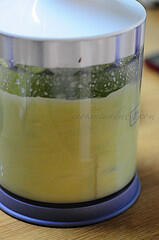 3. Mix the flour, cocoa, baking soda, baking powder, and salt together in a bowl. Well, ideally you should sift them together so please do that and don't be like me.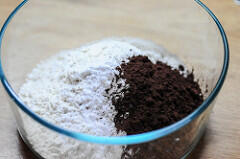 4. Tip the wet ingredients into the dry.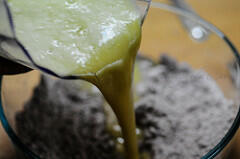 5. Gently whisk together until you see no traces of the dry mixture in the batter.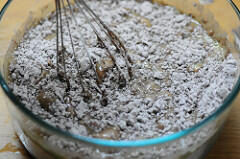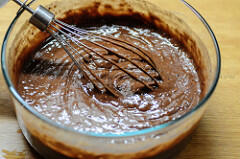 6. Pour into the lined cupcake tray about 3/4 of the way.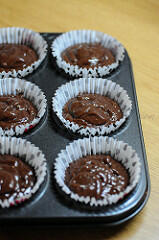 7. Bake in the pre-heated oven for about 30 mins or until a toothpick inserted into the centre of a cupcake comes out with dry crumbs. The top may crack a bit, that's totally fine.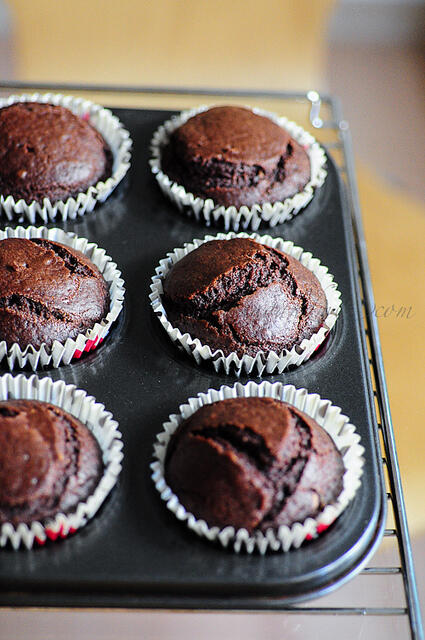 I felt like the cupcakes weren't too sweet on their own so I whipped up some lemon-flavoured buttercream to frost the chocolate avocado cupcakes. The m measurements are rough since I don't follow a standard recipe for frosting.
Recipe for Basic Buttercream Frosting (Not Vegan): Beat together – 1 cup of icing sugar + 1/4 cup of softened butter + 1/2 tsp vanilla + 1 tsp lemon zest until stiff. If the frosting is too dry, add some milk (by the drops) or butter and if it's too runny, add more icing sugar.
Pipe on to the cupcakes once they are completely cooled. I also added some finely grated chocolate over it to make it look prettier 🙂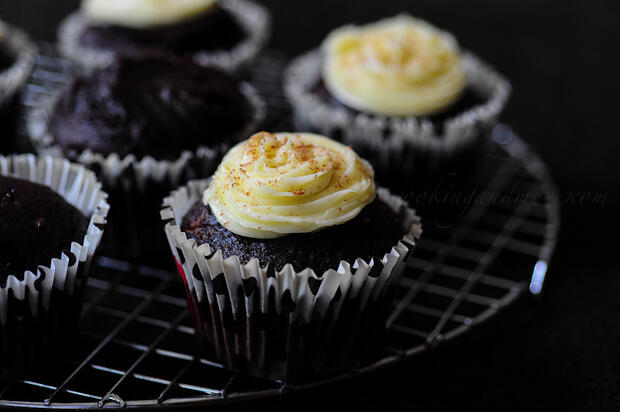 These cupcakes are a bit on the dense and spongy side but absolutely delicious, especially when paired with the frosting. See what I mean?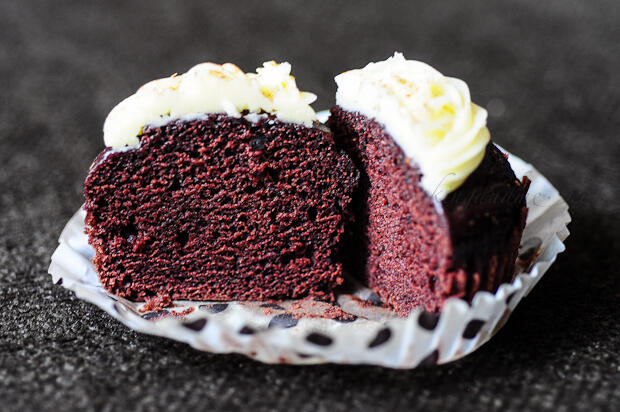 You can also make this into a cake in which case this quantity will give you one 8″ cake.
Note: I use Valrhona Cocoa Powder for all my baking, which explains the deep colour of my cupcakes. Use any cocoa powder you have in hand, but you may not get the deep brown colour you see here.