What do food photographers enjoy more than cooking, clicking, and eating? Food photo prop shopping of course! Ok, if you don't agree, that's a bit embarrassing because that just means I have an unhealthy interest in shopping.
But anyway, this is a new series i Edible Garden – Food Photos Prop Shopping! I take pictures, sometimes discreetly, of pretty much any shop I pick up random stuff in. Some of them don't allow pics so they won't be elaborate but folks at Fishs Eddy seemed to have no problem so I clicked away to glory.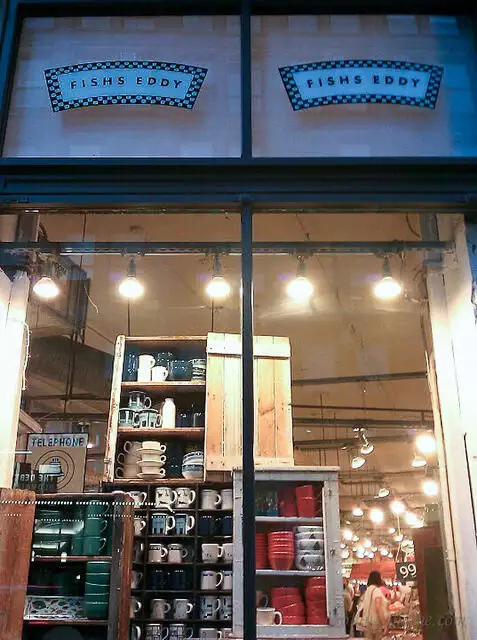 Special thanks to Cool Lassi for taking us here and to Deepti and Mittu for urging me to take pics although I was feeling lazy and my feet were killing me. This post is dedicated to you three!! 🙂
Ok here we go, feast your eyes guys!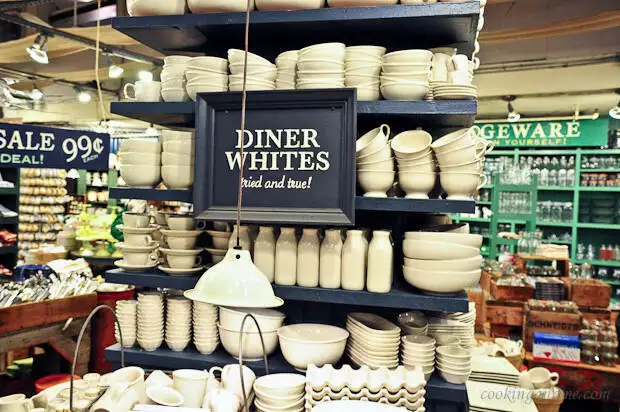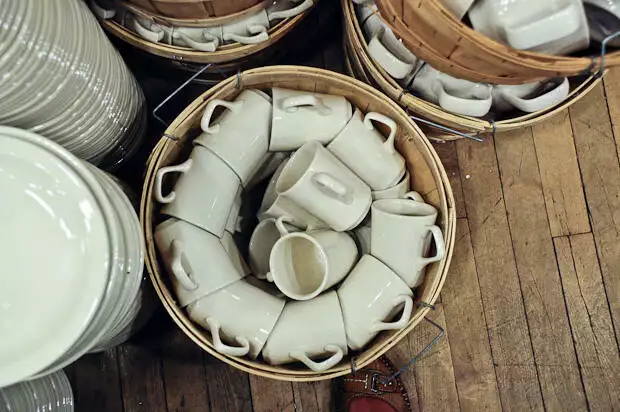 We all know white works best for food pics.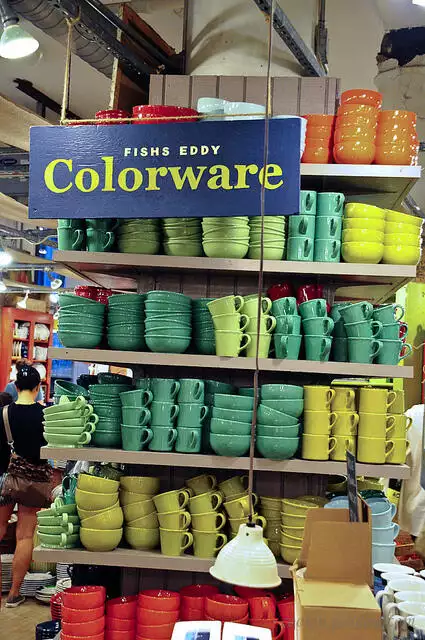 But in case you want some colour in your life, they have you covered!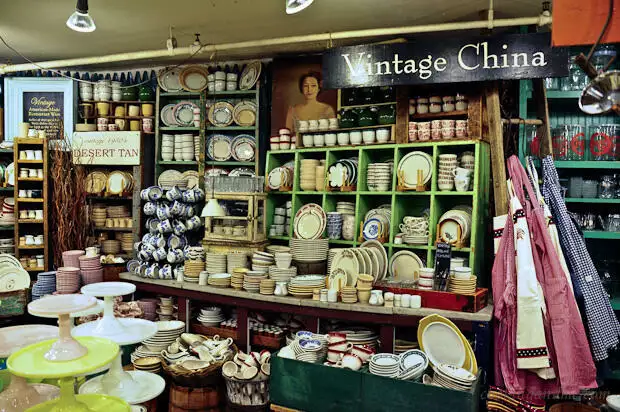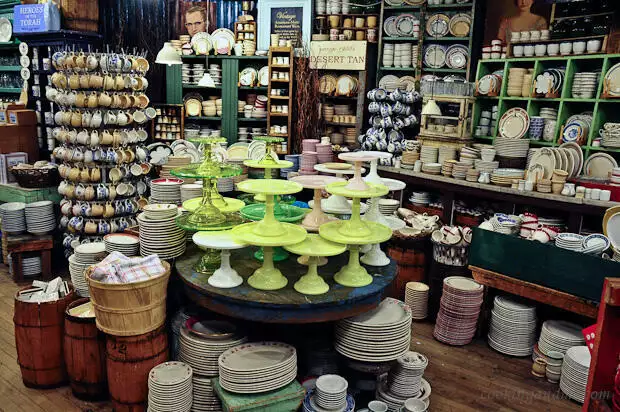 And what colour it is! Especially loved this section with all the gorgeous cake stands and plates and cups. You can pick up any pieces individually or as sets.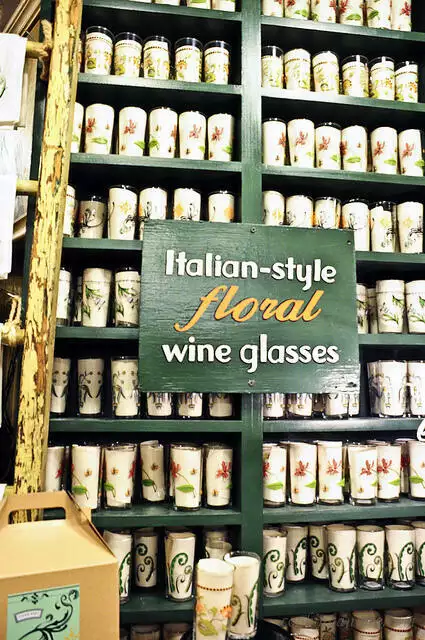 Pretty, unusually shaped (to me atleast), wine glasses from Italy. They were all transparent btw, the white papers were inserted inside to show off the designs on the glasses I presume.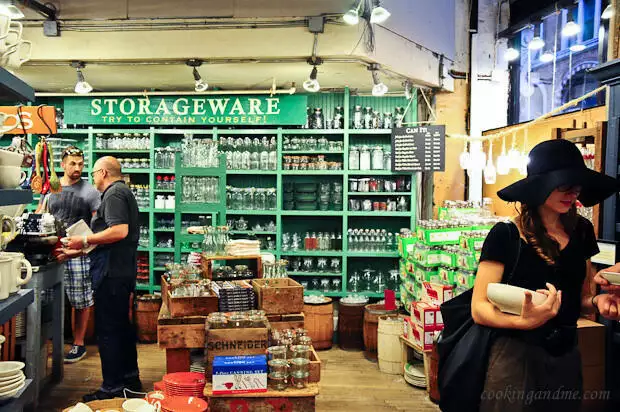 The storageware section was very nice, although small in comparison to the rest of the store.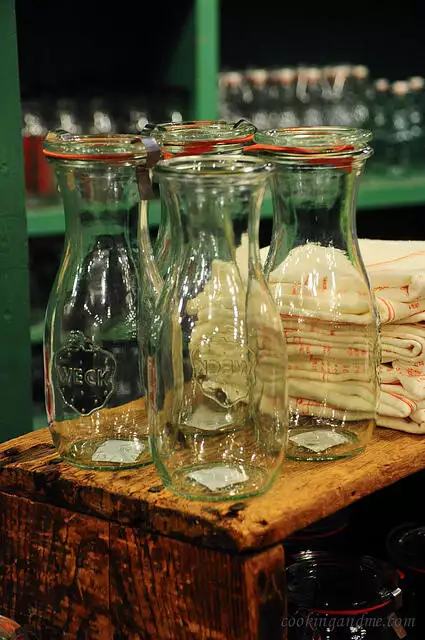 I especially loved these milk bottles, so darn cute!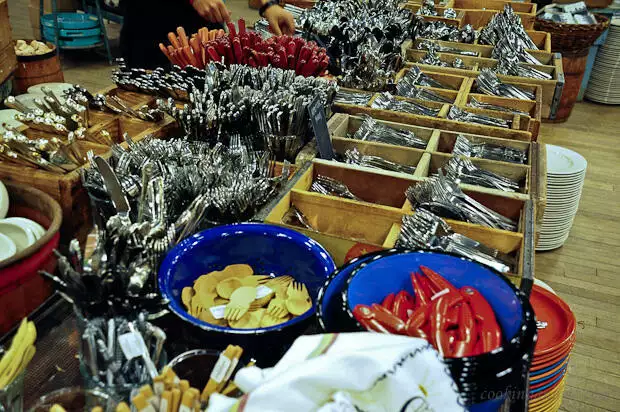 In case the prices seem a bit too much for you, and I must say they are not exactly all cheap, then you head to these on-sale areas and pick out gorgeous stuff for as less as 99 cents. There was a flatware sale going on and Cool Lassie picked out a few stuff.
I wanted to get those mason jar mugs with handles and even picked out two but then decided to come back and explore again when I was less tired and more in the mood for it. Ironically, I didn't get a picture of that!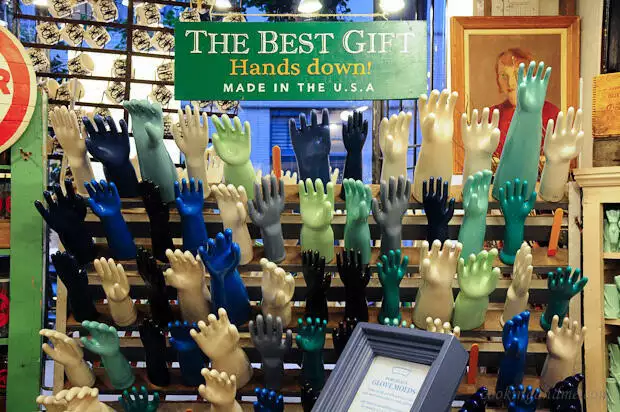 This is what greets you when you go in. They are ceramic glove moulds from actual glove factories!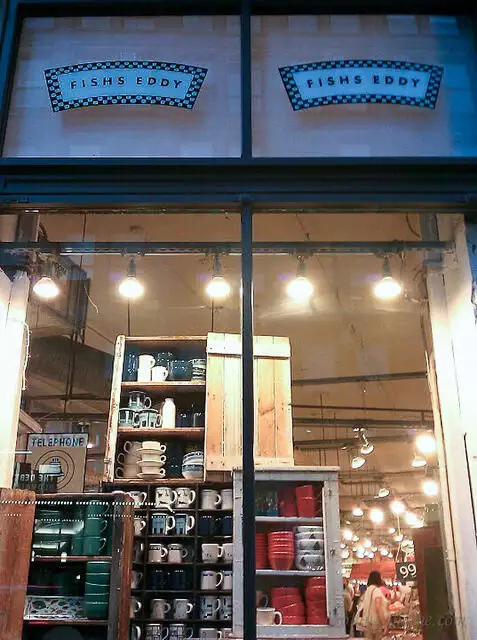 So what are you waiting for? Head on over to Fishs Eddy and go crazy!
You can also shop online: Website
Address:
Fishs Eddy
889 Broadway at 19th Street
New York, NY 10003
Would love to hear your thoughts on this new series highlighting food props shopping ideas. Like it? Love it? Meh? Let me know!!


Disclaimer: This is not a paid review. To Fishs Eddy, I am just a crazy lady taking pictures of random things in their store.