Curd Rice Recipe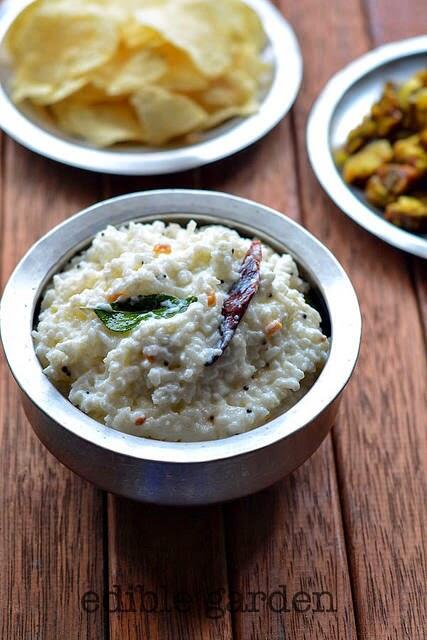 2 cups cooked rice, mashed when still hot and set aside to cool
1 cup thick yogurt
½ cup milk
1-2 dry red chillies, torn into pieces
¼ tsp black mustard seeds
¼ tsp urad dal (ulutham paruppu)
¼ tsp chana dal (kadalai paruppu)
½ tsp grated ginger
A pinch of hing (perungaayam)
A few curry leaves
2 tsp oil
Salt to taste
Heat oil and add ¼ tsp mustard seeds. When they pop, add ¼ tsp of urad dal and ¼ tsp chana dal. Let it fry until golden brown.
Now add the hing, red chillies, ginger, and curry leaves. Fry for a few seconds and turn off the heat.
Mix the 1 cup curd with ½ cup milk and beat well. You can also add water instead of milk. Add the tempered spices and dals into the curd mixture.
Add the mashed rice to this and mix well, mashing more as you go. If the mixture is too thick, add water generously. Also add salt at this stage.
The rice will keep absorbing the water as you mix and as it sits so add more water/milk as you go. The curd rice should be loose in consistency.