Butterscotch Blondies Recipe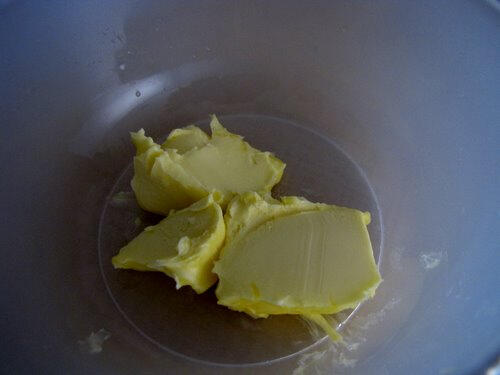 ½ cup butter (melted)
1 cup brown sugar
1 egg
1 tsp vanilla extract
1 cup all-purpose flour
¾ cup butterscotch chips
1 pinch salt
Cream the melted butter and sugar until well blended.
Add the egg and mix well. Then add the vanilla extract.
Dunk the flour and salt in. Mix well until combined, with no lumps.
Add the chips and mix gently.
Transfer to a greased cake tray to a pre-heated oven at 350 F / 175 C and bake for about 30 mins or until a toothpick/skewer comes out clean.
Cool, cut into squares, and enjoy!
Recipe by
Edible Garden
at https://www.cookingandme.com/2009/03/19/butterscotch-blondies-step-by-step/