Banana Bread with Macadamia Nuts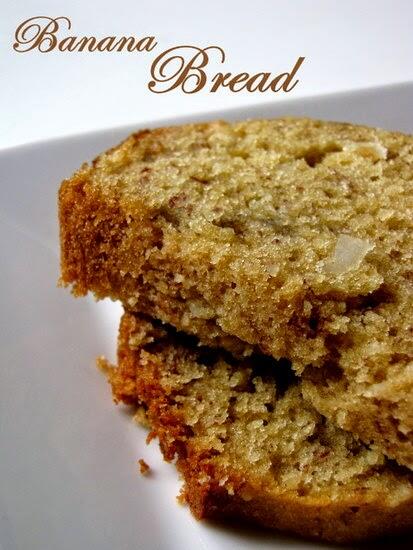 1 ripe banana
½ cup butter
¾ cup sugar, I may add slightly less next time
2 eggs
1 cup plain flour
¾ cup nuts of your choice
½ tsp vanilla extract
A pinch of salt
Pre-heat oven to 350F/180C
Mash the banana well with a fork and set aside.
Cream the butter and sugar together until soft and the sugar has blended well. Add the eggs and beat more until well combined.
Add the mashed banana and mix well. Then add the vanilla extract and mix again.
Next, add the flour and a pinch of salt. Fold in gently until no streaks of flour remain and the batter is lump-free
Transfer to a greased loaf pan and bake in the pre-heated oven for 40-50 mins or until a skewer inserted into the loaf comes out clean.
Cool completely before cutting into slices.
Recipe by
Edible Garden
at https://www.cookingandme.com/2009/11/16/banana-bread-step-by-step-recipe/