Eggless Chocolate Sponge Cake Recipe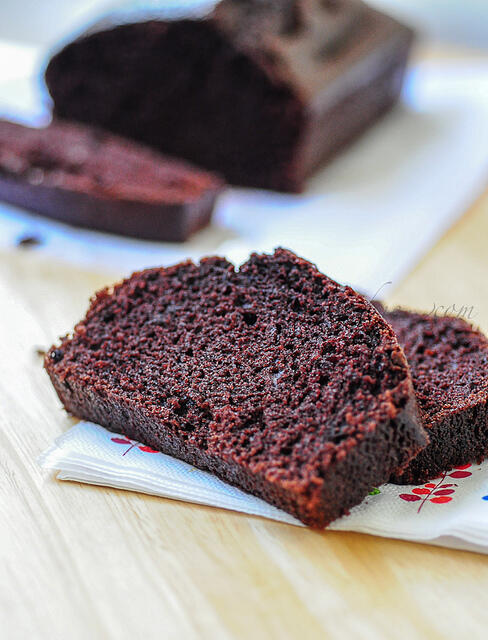 1.5 cups of all-purpose flour
1 cup of sugar
3 tbsp of cocoa powder
¼ cup of neutral oil (I used vegetable oil)
1 cup of cold milk (use water or any nut milk for a vegan chocolate cake)
1 tsp of baking soda
1 tsp of vanilla extract
1 tbsp of white vinegar / apple cider vinegar / lemon juice
A pinch of salt
Pre-heat oven to 180C / 350F.
Mix the sugar with the milk, oil, vanilla and vinegar. Take care to use cold milk otherwise the vinegar will curdle it. If you are unsure how it will go, just use water.
Mix the flour, cocoa powder, salt, and baking soda in a bowl. Sift this dry mixture into the wet ingredients in three batches, folding it in after each addition. Don't over mix at this stage, just gently fold in until you don't see any trace of the batter. A few small lumps in the batter are fine.
Lightly grease with oil or butter whatever pan you are using. Pour the batter in and bake in the pre-heated oven for 35-40 mins. Depending on the pan used, the baking time will vary. Mine took just over 40 mins.
Let the cake cool and transfer to a cooling rack or cutting board.
Store the cooled and cut cake in an airtight container for up to 2 days at room temperature or in the refrigerator for up to 4 days.
Recipe by
Edible Garden
at https://www.cookingandme.com/2012/08/13/eggless-chocolate-sponge-cake-eggless-recipes/