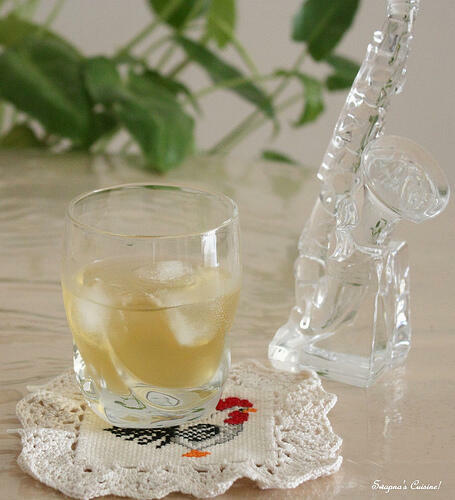 Kerala Christmas recipes, a collection of easy recipes from Kerala popular especially during the Christmas season.
Christmas in Kerala, or specifically Kottayam where I grew up, is a happy affair. We have stars adorning every household no matter what religion the homeowners follow, homemade wine is generously shared around, there's an avalanche of Christmas fruit cake in different shapes and sizes from friends, family, well-wishers, business partners, neighbours – oh my, it's an endless list.

Then there are the different set of carol singers with an unfortunate guy dressed up as Santa Claus in his loose fitting beard that keeps coming askew and the bright red gown covering an awkward, made up potbelly. I remember my brother setting out with his friends for "Carol Singing" since it was a decent way to make enough money for a hearty meal at the nearby thattukada after an evening of singing, dancing, and troubling our neighbourhood for money.
Having grown up in such a Christian-dominated society, I grew up with a lot of influence from the religion. I studied in a Christian School, almost all of my parents' friends were Catholics and I remember I used to find more peace in Kurisupally, a church that was closer to my home than the nearby Thirunakkara Sivan Temple.
It's been a few years since I have been home for Christmas so here's a list of Christmas recipes from Kerala to keep my homesickness at bay. I have also borrowed some recipes from Swapna's Cuisine. Swapna Chechy is my sister's childhood friend and a wonderful cook, you're sure to love her recipes too.
So here's a list of Kerala Christmas Recipes. No Christmas recipe list is complete without the fruit cake so let's start with the Kerala plum cake – the must-bake cake recipe from Kerala, with mixed fruits and burnt sugar
Here's an eggless Kerala fruit cake recipe for those who want to avoid eggs in their fruit cake
Kerala-style spongy appam with kadala curry makes a great Christmas breakfast
Milk liqueur, a homemade liqueur made from milk and vodka. Wine and liqueur are popularly made at home during the Christmas season in Kerala.
Chicken balls, an easy snack for those guests who may drop in during the holiday season
Vellayappam, an appam recipe that's made on the tawa. It's thicker and spongier than the palappam we make with lacier edges.
Meat ball curry – use the appams to mop up this delicious curry with
Kerala red fish curry for lunch, or even breakfast. Why not?
Kerala-style vegetable ishtoo to go with idiyappam, appam, or even dosa.
That's it folks. You can also check out this link for a list of cakes and cookies you can bake easily for Christmas.