This
Tomato Mint Chutney
is my mom-in-law's quick and easy chutney recipe that uses no coconut. She makes this in bulk and stores it in the refrigerator for up a week, serving it with pretty much everything. I made it last month when I got a fresh bunch of mint leaves from Little India. The flavour is just amazing and I get away with making no kuzhambu if this chutney is there for lunch. If you want to see more chutneys for rice, then check out this
peanut mint chutney
,
brinjal chutney
, and
chow chow chutney recipe
.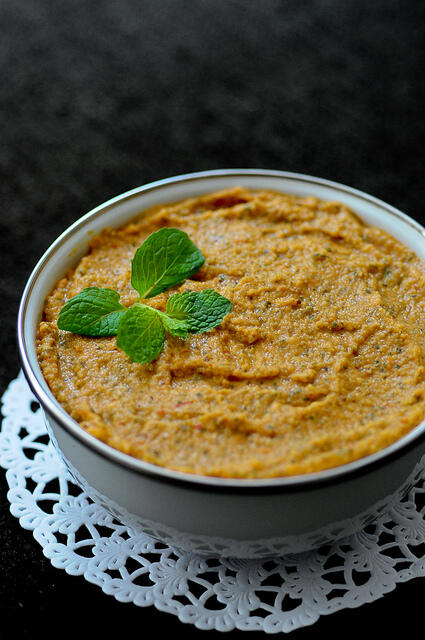 It has a longer shelf life because this chutney uses no coconut. So what gives it the volume? Read on!

Tomato Mint Chutney with No Coconut
Preparation time: 5 minutes
Cooking time: 15 minutes
Yields ~ 2 cups
Ingredients:
1 cup of packed fresh mint leaves, chopped
2 ripe tomatoes, chopped
1 large (or 2 medium-sized) onions, sliced
1/2 cup of pottukadalai / roasted gram dal
3-4 of dry red chillies
1/4 tsp of asafoetida / hing
1 tbsp of oil
1/4 tsp of mustard seeds
1/2 tsp of urad dal
Salt to taste
How I Made It:
1. Heat oil in a pan and add the mustard seeds. When they begin to pop, add the urad dal and fry until golden brown.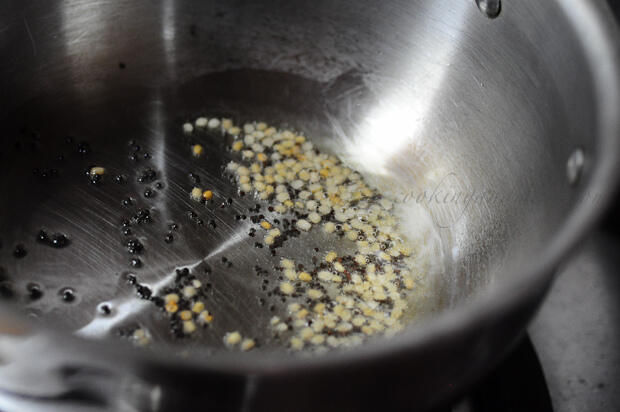 2. Add the onions and when they turn golden brown (about 4-5 mins), thrown in the red chillies, torn into halves and the chopped tomatoes. Stir well and cook for another 5-6 mins until the tomatoes turn soft.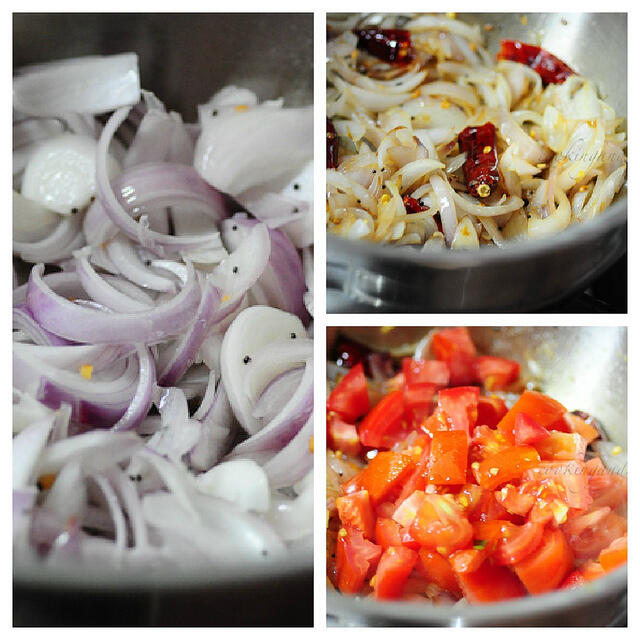 3. Add the chopped mint leaves and cook for 3 mins until the leaves wilt and soften. Then, add the roasted gram, salt, and hing. Mix well to combine all the ingredients together and remove from fire. Cool and grind without adding any water.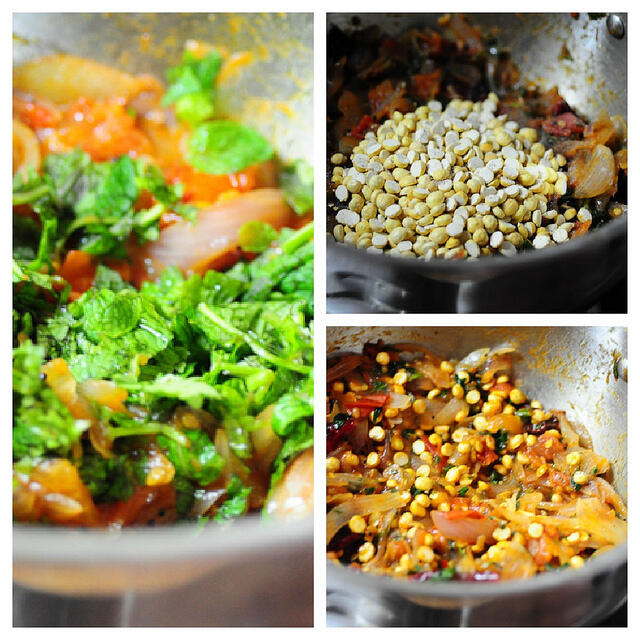 A delicious, simple and mild chutney that's bursting with mint flavour is now ready!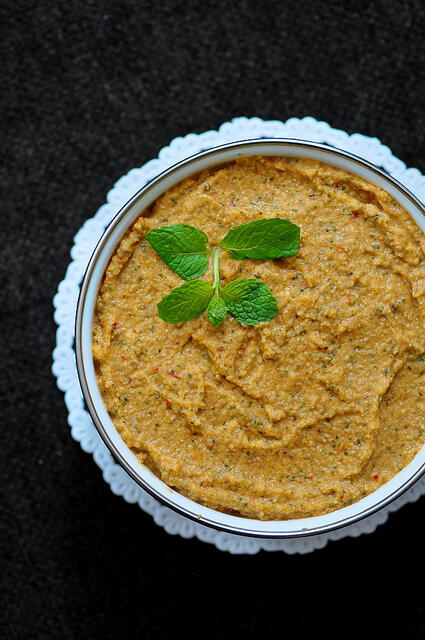 Notes:
– for a variation in flavour, replace mint with coriander leaves or curry leaves. You can also add some coriander leaves to this mint chutney but it's best to keep the herb flavours separate.
– store in a dry container in the refrigerator for up to a week or freeze for up to a month.
– you can add 2-3 cloves of garlic along with the onions when frying them, for more flavour
– goes well with rice, dosa, idli, rotis, and even bread, as a spread.